One of the culinary highlights on my recent cycling trip of Cambodia was a visit to a pepper farm in Kampot.  I must admit that before I visited Kampot I had never bothered to think about variances in the black peppercorns I buy and simply bought a box as required to top up my pepper grinder.
Kampot pepper is known as being one of the finest peppers in the world.  It has a spicy fragrant aroma and the spicy yet almost sweet flavour lingers on the palate.
Kampot pepper has a Protected Geographical Indication meaning that it must be grown in Kampot and by traditional methods.  Artificial fertilisers or pesticides are not allowed and the farm we visited uses cow dung and bat droppings as fertiliser.  The bat droppings are collected from caves in the hills and actually are not dissimilar in look to black peppercorns!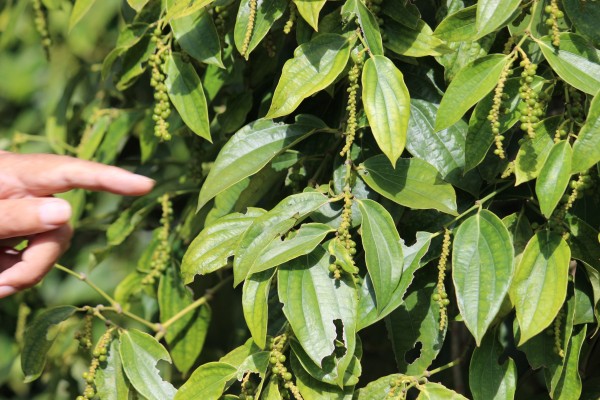 All peppercorns regardless of the final colour, start off on the same plant which grows as a vine.
They are all originally green, they grow in "grape" clusters and can be incorporated into dishes when immature and still in the in their cluster.  Fresh green peppercorns need to be consumed within 3 days of picking.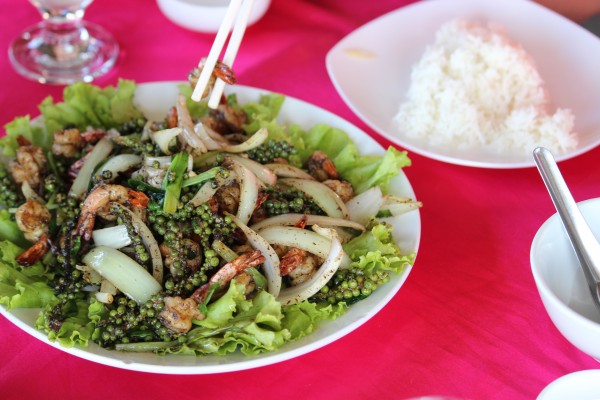 Once the peppercorns are fully mature they become red in colour. The berries ripen at varying times so when a cluster is picked there will be some red peppercorns on it but the others will still be a greenish yellow colour.
The mature green peppercorns are sun dried for 3-4 days and turn from green to black.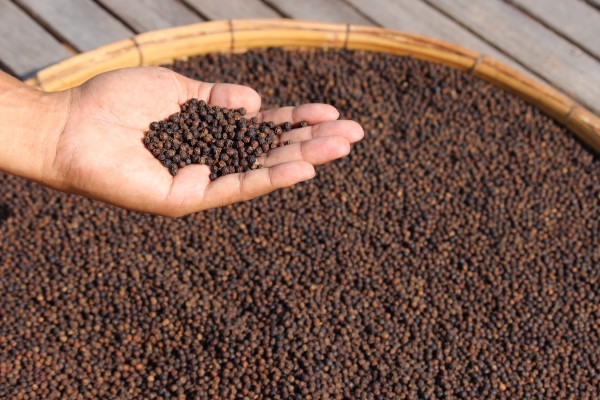 The red peppercorns must be picked at an exact time before they spoil and as there are less on each cluster, they are much rarer than black and while sun dried in the same ways as the black peppercorns they have a sweeter and less spicy flavour.
White peppercorns are the product of ripe peppercorns that have been soaked in hot water until the skin falls away.  These are then sun dried.  The white peppercorn changes flavour with the loss of its skin but it is valued for its ability to blend into pale dishes without spoiling the colour.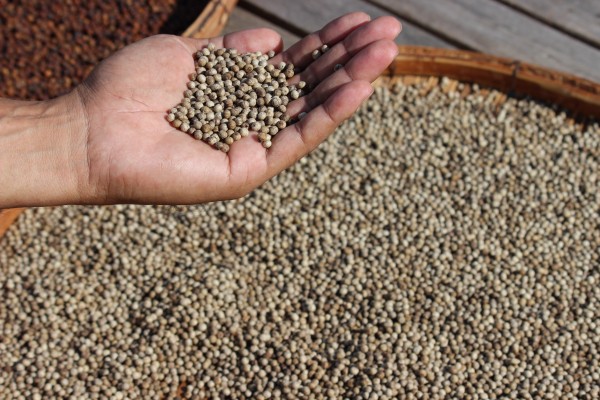 I brought some Kampot pepper home with me (with NZ Customs approval of course).
Even in Cambodia the product is not cheap and a 160g bag retails at around $10 US.
If you would like to be the recipient of a bag of Kampot Pepper then please do comment below!
A winner will be drawn November 30th.
Has anyone else already tried it?