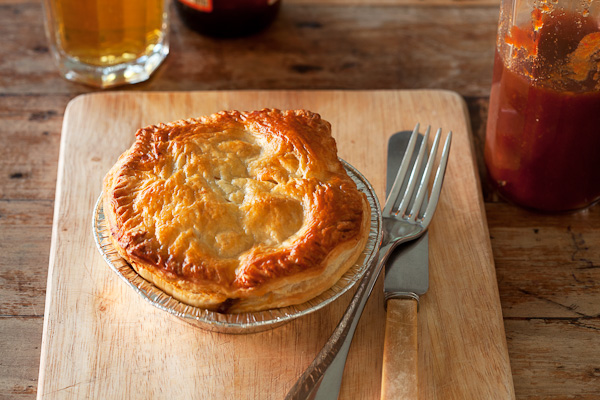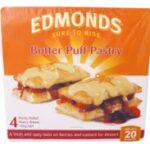 Ingredients
2-3 tablespoons olive oil

750 kg beef stewing steak, chopped into chunks (eg cross cut blade)

2 tablespoons Edmonds plain flour

salt and freshly ground black pepper

2 onions, finely chopped

2 cloves garlic, chopped

1 sprig rosemary

330ml bottle beer

2 tablespoons tomato paste

1 heaped tablespoon wholegrain mustard

1 1/2 cups beef stock

750g Edmonds Butter Puff pastry

1 egg yolk, lightly whisked
Method
Heat oil in a large frying pan over a medium to high heat.  Toss the beef in flour seasoned with salt and freshly ground black pepper.  Brown beef in batches and then transfer to a saucepan.
Add onion, garlic and rosemary to the frying pan and cook until onion is tender.  Transfer mixture to the saucepan and add beer, tomato paste, mustard, stock and beef.
Simmer covered for  3 hours or until the meat is tender, remove the lid and allow the liquid to reduce if needed.  Cool and refrigerate before making pies.
Preheat oven to 200 C. Line 5 pie dishes with pastry and fill with cold filling.  Cover with pastry top and seal edges well. Brush with egg wash and then bake for 20 minutes or until puffed and golden.