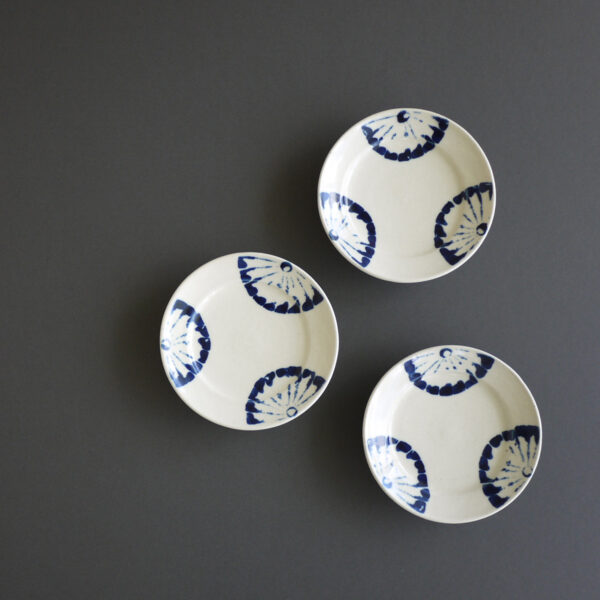 Indigo Dyed Plates
Indigo dye may just be the flavour of summer, Workshop have a range of indigo dyed cotton clothing and AAA Selection  have these gorgeous Japanese indigo dyed plates.
Okinawa Yachimun pottery is a traditional craft of Okinawa, Japan developed under the influence of porcelain techniques from mainland Japan as well as other parts of Asia. Their kilns have been active for over 300 years.
Craftsman practise their beautiful traditional designs in pleasant colors that represent Okinawa's trpical climate and more relaxed lifestyle.
Yachimun pottery is durable and widely used as everyday throught Japan.
made by Masayuki Miyagi