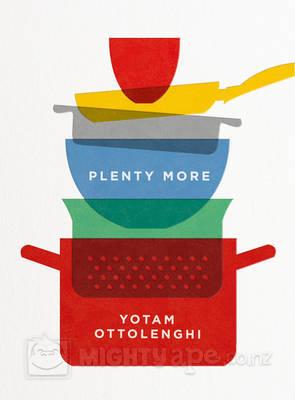 Plenty More – Yotam Ottolenghi
I seldom buy cookbooks, but Yotam Ottolenghi Jerusalem, Plenty and now Plenty More are exceptions to this.  I have b
Yotam Ottolenghi has changed the way plenty of  people cook and eat. His focus on vegetable dishes, with the emphasis on flavour, spices and freshness of ingredients, has certainly caused a food revolution.
Plenty More picks up where Plenty left off, with 120 more dazzling vegetable-based dishes, this time organised by cooking method. Grilled, baked, simmered, cracked, braised or raw, the range of recipe ideas is stunning. With recipes including Alfonso mango and curried chickpea salad, Membrillo and stilton quiche, Buttermilk-crusted okra, Candy beetroot with lentils, Seaweed, ginger and carrot salad, and even desserts such as Roasted rhubarb with sweet labneh and Quince poached in pomegranate juice, this is quickly becoming one of my favourite books.
Price is from a UK supplier with no shipping costs however you can buy locally of course.