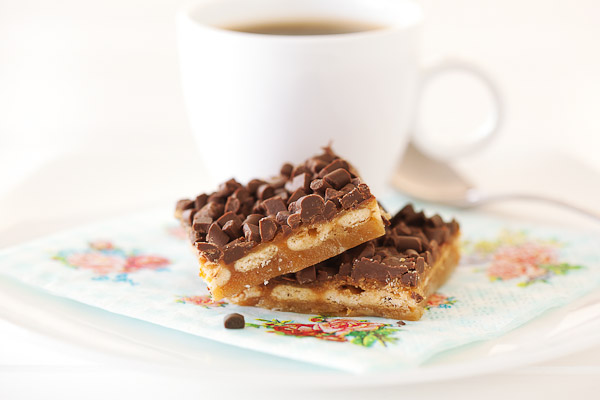 This recipe comes from renowned caterer Tina Duncan, Christchurch.
By
Ingredients
1/2 packet Salada crackers

250g butter

1 cup packed brown sugar

400g dark chocolate chips
Method
Preheat oven to 180 C.  Line a 25cm x 30cm slice pan with baking paper and then a single layer of salada crackers.  Place butter and sugar in a small saucepan and stir over a gentle heat to dissolve sugar.  Bring to the boil for 2-3 minutes.  Pour caramel over the crackers and then bake for 12 minutes until a rich golden but take care not to burn.  Remove from the oven and sprinkle with chocolate chips.  Allow to cool and set before cutting into pieces.