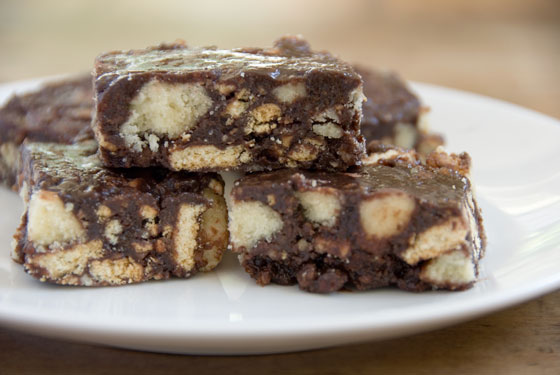 Ingredients
375g

shotrbread biscuits

125g

butter

3/4 cup

caster sugar

1 cup

chocolate bits

3 tablespoons

cocoa

2

eggs, lightly beaten
Method
Break biscuits into small pieces and place in a mixing bowl. Melt together butter,
sugar, chocolate chips and cocoa. Stir until smooth and remove from heat
to cool. Whisk eggs into the butter mixture and then pour over the shortbread.
Mix well. Press mixture into a 20cm square tin. Refrigerate to set, ice
with chocolate icing and cut into squares.