How good does this baji look?  Samrudh Akuthota (Sammy) tells me that he remembers eating baji as a child and picking off all the crisp bits and then leaving the spongier interior so therefore when he opened his own place (Satya Chai Lounge) he made the baji that the child Sammy would have liked.  I can vouch for them, they are so very crisp and flavoursome with the tamarind drizzle offering a delicious sour element.
On Thursday November 5th Sammy will host us at Satya Chai Lounge,  an experience that includes a little cooking class with tips and stories from Sammy, an amazing lunch that has made Satya (the original is owned by Sammy's parents) a culinary institution and a look at the fabulous new Satya products that are sure to enhance your home cooking.
Prior to Satya we will walk the block, visiting local stores.  These are sure to stimulate the senses. You may also want to shop for ingredients as the prices are great and the range extraordinary.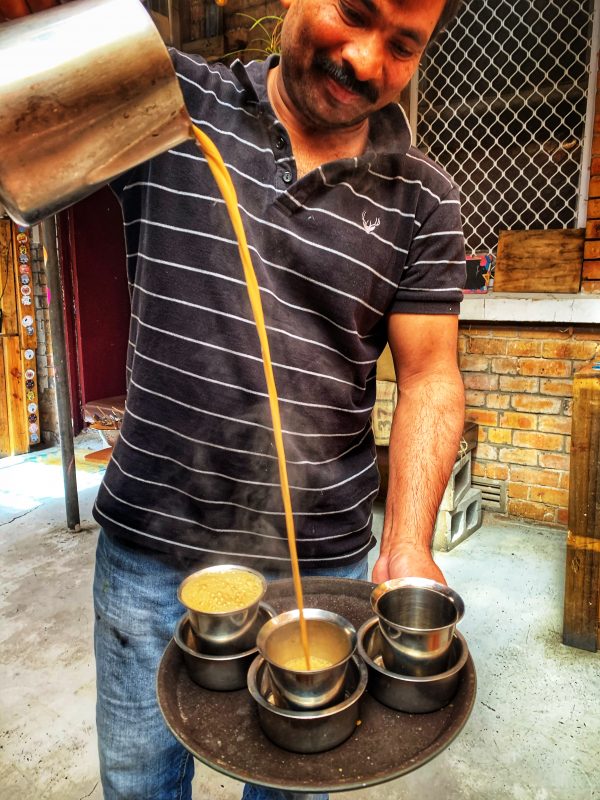 With our ability to travel restricted it is wonderful to experience different cultures that are only minutes away from home!
A taste of Sandringham –  Thursday November 5th, 11am – 2.30pm (ish)
Price – $135 p/p – includes lunch, a little treat to take home, water, tea, coffee.  Other drinks available to purchase.
To secure your place emai:l [email protected]
Numbers are strictly limited.