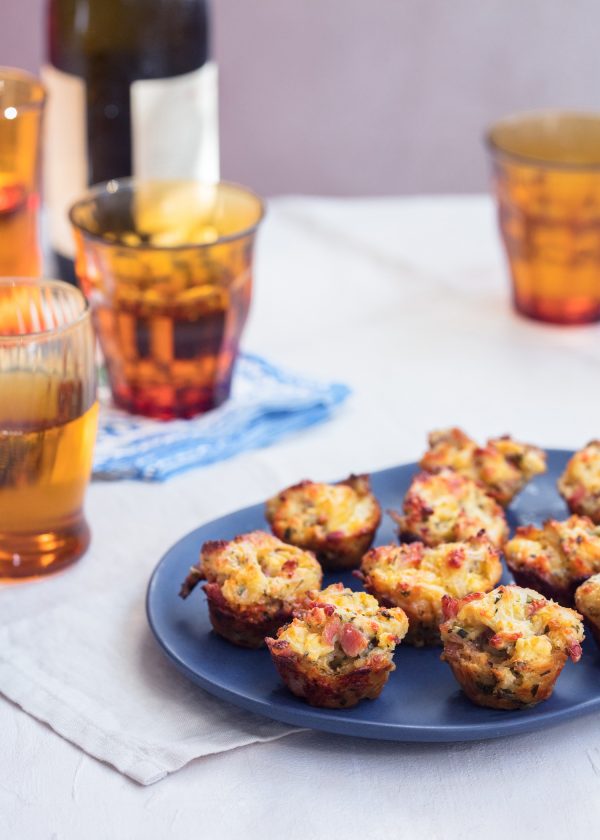 A NZ south island tradition these delicious little scrumpy scroodle morsels are great for parties, can be made ahead of time and freeze well.
Does anyone know where the name came from?
While 2 tablespoons soup mix may seem a waste, don't be tempted to use the whole sachet as the flavour becomes too overpowering.
Ingredients
250g

sour cream

1/2 cup

chopped bacon

1 cup

grated tasty cheddar cheese

2 tablespoons

Maggi onion soup mix

1/2 cup

plain flour

1/2 teaspoon

baking powder

2 tablespoons

finely chopped parsley
Method
Preheat the oven to 180 C (350 F).  Grease the cups of 1-2 mini muffin trays (recipe makes 20).
Mix all ingredients together in a bowl.  Spoon into the mini muffin cups and bake for 20 minutes until puffed and golden.
These can be served cold but are best when warm.