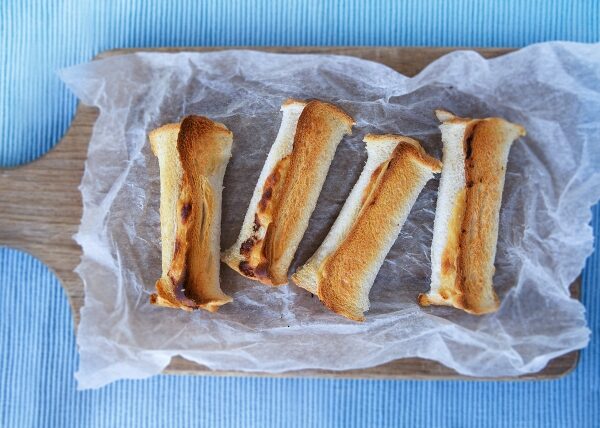 Ingredients
250g

tasty cheddar cheese, grated

1

large onion, finely chopped

200ml

evaporated milk

1/2 packet

onion soup powder

1/2 loaf

sandwich bread
Method
Mix the cheese, onion, soup powder and evaporated milk together in a small saucepan.
Melt over a gentle heat, stirring until you have a thick smooth mixture.
Allow the cheese mixture to cool a little before spreading generously over the bread slices.
Roll the bread slices up into logs and then place on a baking tray.
Grill, turning as needed until golden brown.