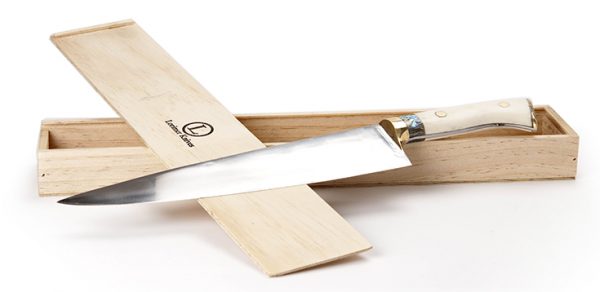 Peter Lorimer Knives
What to buy for the foodlover that has everything?
A Peter Lorimer knife is the ultimate in quality hand crafted knives and any self respecting cook/chef would love one of these beautiful pieces.
The handles are made from recycled pieces of native New Zealand timber and decorated with brass, paua or black pearl, which means each knife is unique.
Peter uses Austrian D2 steel, a high carbon steel with a low chromium content, which means that the blades can be very hard without being brittle. These knives hold their edge for longer, and are easy to sharpen.
Visit Sabato for full range and price information.