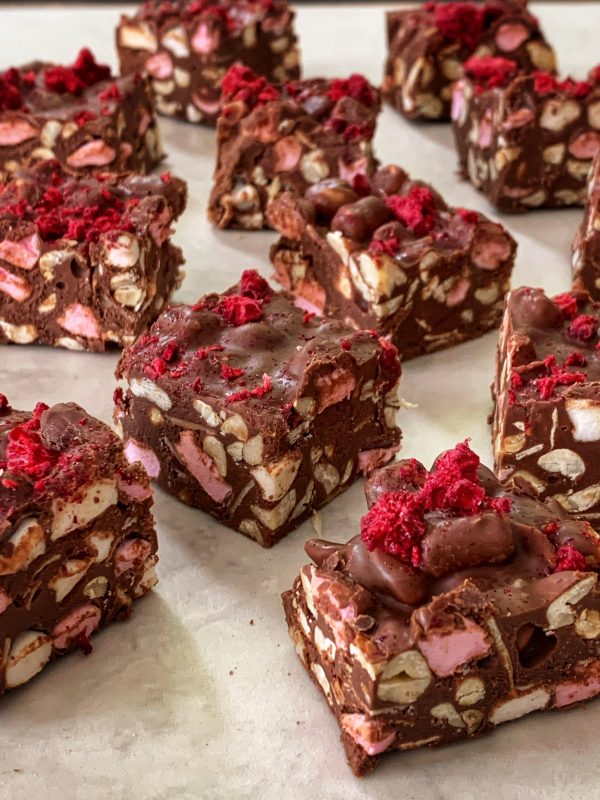 For a minute I thought about commercialising rocky road, being so disappointed with what I see in stores.  Auckland summer and humidity is certainly not easy for setting chocolate and while the ingredients are not exotic, like many things it was hard to make enough margin without compromising on ingredients.
So instead the recipe is here for you!
It does make a big slab so scale it to suit.
Helen
Ingredients
1kg milk chocolate, melted

200g

pink and white marshmallows (mini or chop bigger ones)

60g

coconut chips, lightly toasted

350g

salted peanuts

small handful freeze dried raspberries
Method
Line a slice tin with baking paper.
Gently melt the chocolate in a bowl over a saucepan of simmering water.  Be careful not to  let it get too hot.
Combine the marshmallows, peanuts and toasted coconut in a bowl.
Drizzle over the melted chocolate and mix until well combined.
Spoon the mixture into the tin, smooth out until even and the scatter with crumbled dried raspberries.  Allow to set and then cut into chunks.