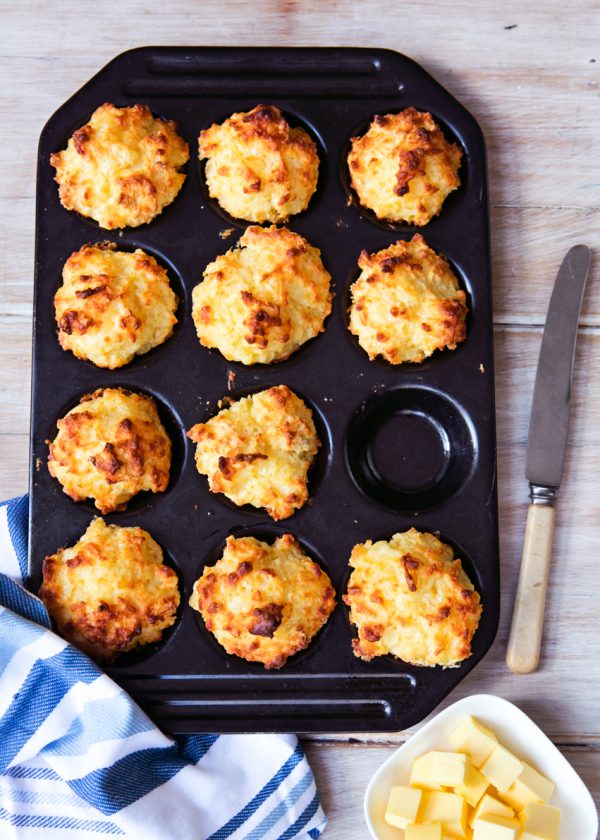 Method
My Nana Havill's speciality. At any gathering there were always cheese puffs on offer.
Ingredients
1 cup (125g/4.4oz) plain flour
3 teaspoons baking powder
2 cups (200g/7.05oz) grated tasty cheddar cheese
1 egg, beaten
1/2 cup (125ml/4.22 fluid oz) milk
Method
Preheat oven to 200 C (392 F)
Gently mix all ingredients together in a bowl.
Drop large spoonfuls into greased patty tins or on a cold baking tray.
Bake for 10-12 minutes until puffed and golden.