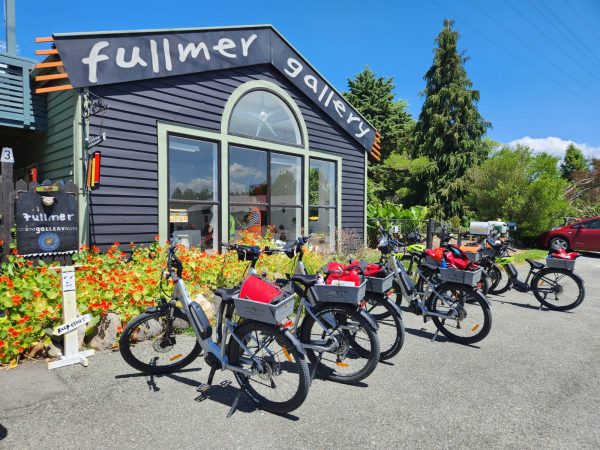 After a lovely cycle in November 2022 we are now exploring dates for 2023.
Please email if interested in being added to our database.
Prepare yourself for the festive season with an unwind and join us for a delicious 5 day/ 4 night cycle in the Nelson area.  The Great Taste Trail provides great off road cycling paths and when we are on road the traffic will be minimal.
We provide e-bikes (regular bikes for those who would rather) which are extremely simple to ride and make everything just that much easier – we are on a Tour de Food not Tour de France!  As our distances are light and day 1 and 2 flat, you are very welcome to choose a regular bike if you feel you would like more exercise.
March is a busy time in the Nelson area as the hops are harvested, does anyone else love the fragrance of fresh hops?  Grape vines will be lush and the weather should be warm but not scorching hot.
Accommodation is a mix, we have the beautiful Pear Orchard,  B&Bs and Kimi Ora eco-resort.
Price for twin share $2550 twin share
Single supplement plus $550. 
Numbers strictly limited to 12.
Your package includes:
Door-to-door transport
Our exclusive Good Things Maps
4 days bike hire. Low step e-bike, charger, lock & toolkit
4 x nights' accommodation
4 x breakfasts, 5 lunches,4 dinners
wine tastings
Wilsons Abel Tasman Open Day Pass, including picnic lunch
 Day 1.   Kohatu to Hope Approximately 40km cycle
Our Eat, Drink and Cycle Nelson starts in Stoke this morning (ideally at 9.30am) where we meet and greet (we will arrange airport pick ups) before jumplng aboard our van and off to Kohatu to start our cycle back towards Richmond.
It is pretty much a down hill cycle today, we like that.  Through the Spooners tunnel to Wakefield, Brightwater and on to The Pear Orchard for the night.  There will be lots to taste and wine to sip as we meander our way through this glorious area of Nelson.
Tonight Helen is in charge of cooking dinner and there will definitely be a glass or two of local wine on offer.
Lunch and Dinner
Accommodation for the night will be at The Peach Orchard
Day 2.  Pokororo to Kaiteriteri  30km cycle
This morning we start the day in the van and get dropped off to Pokororo to start our cycle toward Kaiteriteri.
The glorious Motueka river will be our cycling buddy for large sections of the cycle and if the weather is right there are spots for a swim.  Hop gardens will be alongside as well as grapes.
Dunbar estate is our stop for lunch and we will also do an ice cream stop in Riwaka before we do the last little cycle into Kaiteriteri.
Breakfast/lunch/Dinner
Dinner Riwaka hotel
Accomodation Kimi Ora Eco Resort
Day 3.  Kaiteriteri/Abel Tasman

Today we head out in a water taxi to the beautiful Abel Tasman area, armed with a picnic lunch, we will be dropped at a designated point and then after a walk we will be picked up from a different point later in the afternoon and returned by boat to Kaiteriteri.
For those who would rather relax at Kimi Ora (you may want to book a massage) or the gorgeous Kaiteriteri beach then that is of course your choice.
Breakfast/Lunch/Dinner
Accomodation Kimi Ora Resort

Day 4  Kaiteriteri to Mapua 42km cycle
Today we head back the way we came to Riwaka and then head towards Motueka  for a great coffee and morning tea/early lunch at Toad Hall.
From here it is 26km easy cycle to Mapua, we meander past orchards and craft studios with time to browse.
Tonight's dinner is at one of the reputable restaurants on the picturesque Mapua wharf.
Breakfast/morning tea/lunch/dinner
Accomodation: BnBs in Mapua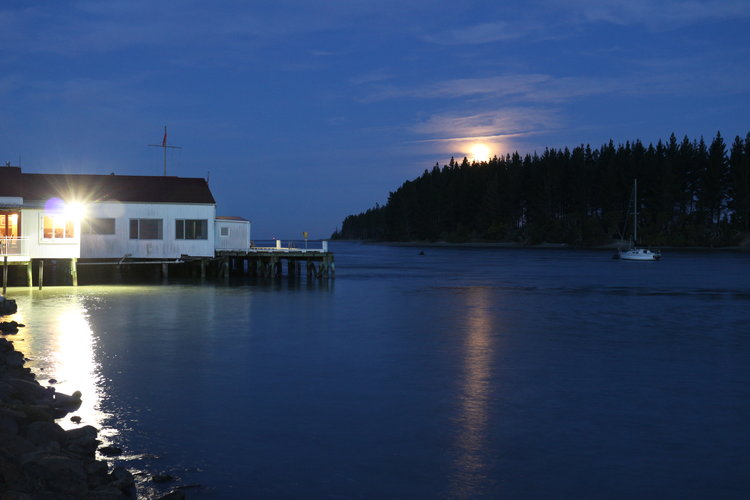 Day 5 Mapua to Nelson 25km ish cycling
Fondly known as the Tuscany of New Zealand, Upper Moutere is as lovely place to spend a chunk of the day exploring with vineyards, art galleries and cafes.
Today we head into some rolling hills with one 2km gradual climb.  The cycle today is on-road, we are off the Great Taste Trail but the traffic should be mild. We will pass vineyards and apple orchards as well as fields of fragrant hops.
Lunch will be at Forsters a beer at the charming Moutere Inn (the oldest pub in NZ) and a wine tasting at Neudorf vineyard, recognised internationally as this regions' premiere vineyard.
From here we are transported back into Nelson to Gentle Cycling Depot or the airport to return home
Breakfast/Lunch