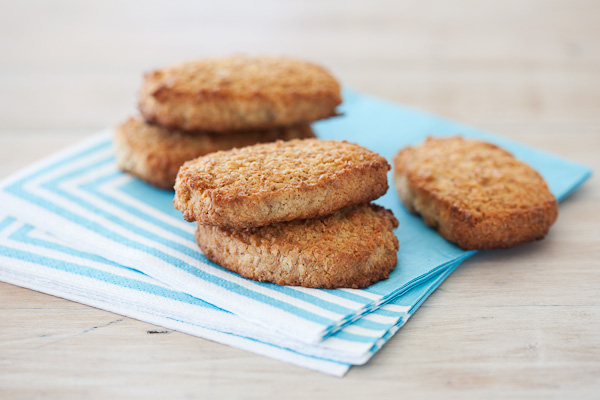 Erol
Ingredients
125 g butter
1/2 cup sugar
1 egg
1 cup bran
3/4 cup flour
1 teaspoon baking powder
1 cup coconut
Method
Preheat oven to 180 C.
Beat butter and sugar until pale and creamy. Add egg and beat well.
Add dry ingredients and then mix into well incorporated.
Tip dough onto a lightly floured surface, lightly knead and roll into a log, cut into slices and place on a cool oven tray.
Bake for 20 minutes.