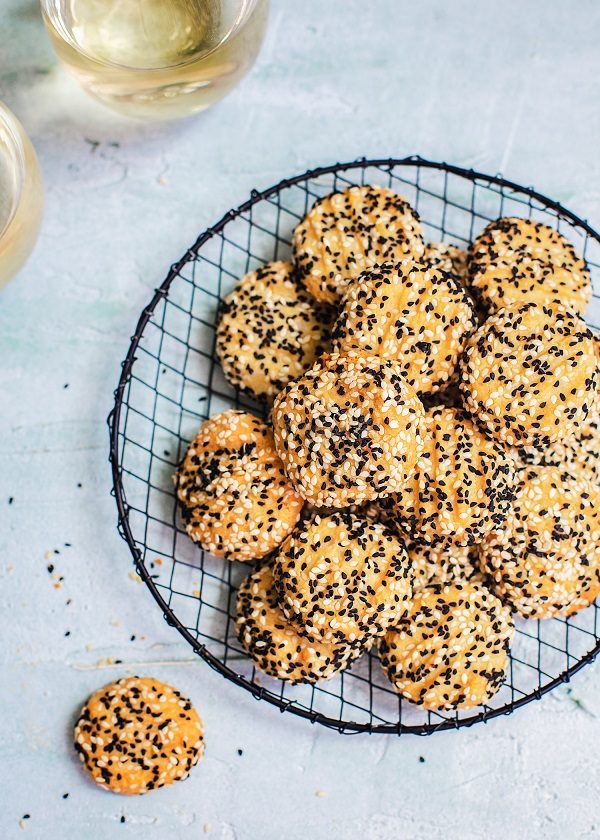 Ingredients
125 g butter (softened)
125 g tasty or vintage cheddar cheese, grated
125 g (maybe a little more) flour
1/2 teaspoon mustard powder
pinch cayenne pepper
1/4 teaspoon salt
2 tablespoons sesame seeds
2 tablespoons nigella seeds
Method
Heat the oven to 180 C,
Mix the butter and cheese together until smooth and then mix in the flour, mustard powder, cayenne pepper and salt.  Roll into small balls, adding a little extra flour if the mixture is sticky.
Mix the seeds together in a shallow bowl.  Coat each ball with the seeds and then place on a cold baking tray.  Gently press with a fork.
Bake for 10-12 minutes until golden.
Cool on a wire rack and store in an airtight container.