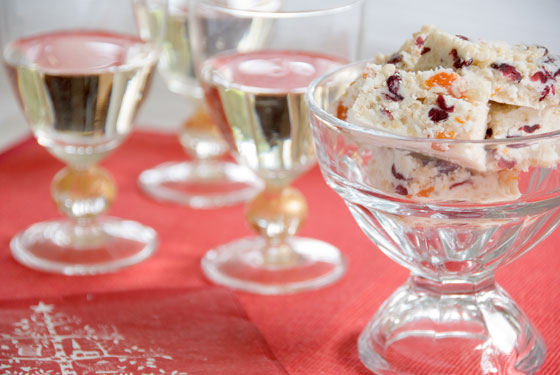 I like the look and flavour of dried apricots and cranberries but you can use dried fruit of your choice.
Ingredients
2 1/2 cups puffed rice
1 cup coconut
3/4 cup icing sugar
1 cup full cream milk powder
1/2 cup chopped dried apricots
1/2 cup dried cranberries
250g vegetable shortening, melted (kremelta)
Method
Mix together puffed rice, coconut, icing sugar, milk powder, dried apricots and cranberries.
Stir through melted vegetable shortening. Press mixture into a lined 20 cm square slice pan.
Refrigerate until set and then cut into squares.