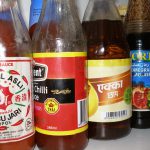 Virgil Evetts
It was nice to see that of the 85 local personalities who made it on to the 2009 Reader's Digest New Zealand's Most Trusted list are 2 Queens of the culinary world- Alison Holst at number 11 and Peta Mathias at number 36. Putting aside the fact that such lists are meaningless popularity contests, I can't argue with the inclusion of the venerable Mrs Holst or Ms Mathais – both have contributed substantially to the local food industry and our knowledge of food. I'm not really sure this equates to trustworthiness though.  I respect them both immensely but that doesn't mean I'd give them my spare house keys. Interestingly they are both placed well above either the current or previous Prime Ministers. Sounds about right.
What makes such surveys so nebulous is that they ask us to judge the merits of people we don't know.  
So here at Foodlovers, I'd like to propose something a little more relevant to our predilections and upon which we are all qualified to comment:
What are the most trusted food brands in New Zealand?   
If I was going to guess I'd probably say- Watties, Sanitarium, Cadbury, Sealord, Anchor, Pams, but I'm basing that purely on supermarket shelf saturation. I could be way off.
As an adult, I've steadily moved away from blind brand loyalty and am moved more by value for money, country of origin, ingredients and of course, flavour.
But that's just me.
Are you a brand groupie?
To which brands are you most loyal and why?
Tell me!!!