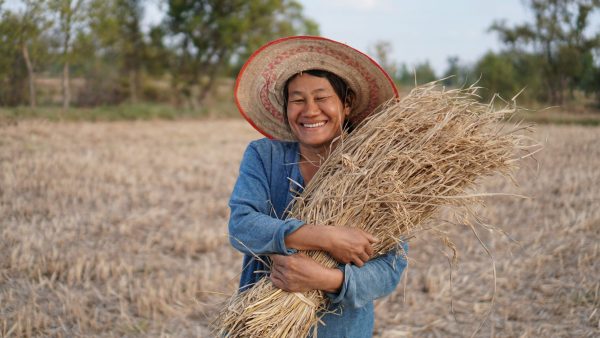 One of the big things that the last few months have reinforced is how much I want to support businesses that have a social conscience. Helping them to continue working in this tumultuous world of uncertainty. Our dollars suddenly seem more precious and I want mine to go to those that care about others.
Finding businesses that are socially responsible is reasonably easy if they are large and on an international radar.  For smaller businesses it becomes more of a word of mouth scenario or searching for research.
Not long before lockdown a packet of rice arrived at my door.   Rice isn't something I would normally wax lyrical about (oh maybe I might) but this one has a really good story.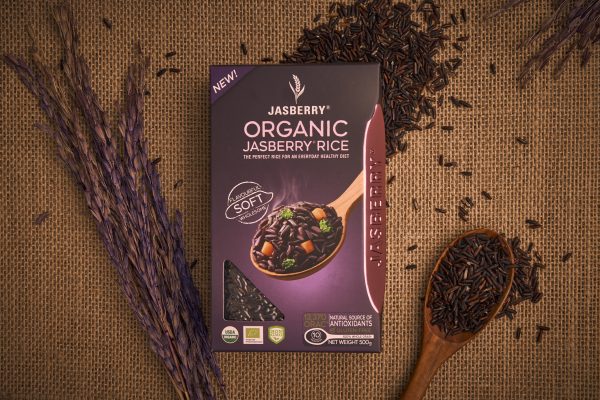 in 2011, Peetachai 'Neil' Dejkraisak and Pornthida 'Palmmy' Wongphatharakul were studying together as MBA students. In learning that Thai farmers were some of the poorest in the world, earning a meagre income of around 40c per day (due to many issues), together they decided to take action and thus was founded the social enterprise Siam Organic.  Under the Siam Organic social enterprise Jasberry™ rice was born. Jasberry™ is a very new variety of ultra-nutritious, non-GMO, wholegrain rice, developed over the last 10 years by Thai scientists.
With a conservative beginning with 25 farmers from North Eastern Thailand, they are now working with over 2500 farmers, directly helping 12000 people to find a life out of poverty.
Their mission to improve small scale farmers livelihoods in a sustainable manner is paying off. The daily pay rate has increased from $0.40 to about $6 a day, their crop yields are increasing 60 percent per year, and costs have declined 25 percent.
Siam Organics are exporting Jasberry™ all around the globe,  here in New Zealand is it imported and distributed by Stephan Findlay from Findlay Foods 
Jasberry™ rice is receiving many prestigious accolades including being a finalist for the Gulfood innovation awards in Dubai under the category 'Most Innovative Organics Product'.  They also received a Food and Beverage Award in the USA for the year's most delicious, unique and exiciting food products that will shape the future of food
Jasberry™ rice provides opportunities for an ethical farmer-grower journey; from the high-quality organic seeds, to field preparation, rice maturation, from harvest to milling and storage, packaging and distribution.
With its dark purple colour, great texture and flavour,  Jasberry™ rice boasts 40 times more antioxidants than brown rice, 7 times more antioxidants than Kale and 3 times the amount of blueberries. If you like using the word superfood (I am cautious), then Jasberry rice is certainly ticking boxes.
Isn't it great when we can eat food that is good for us, good for the planet and also good for the farmer?