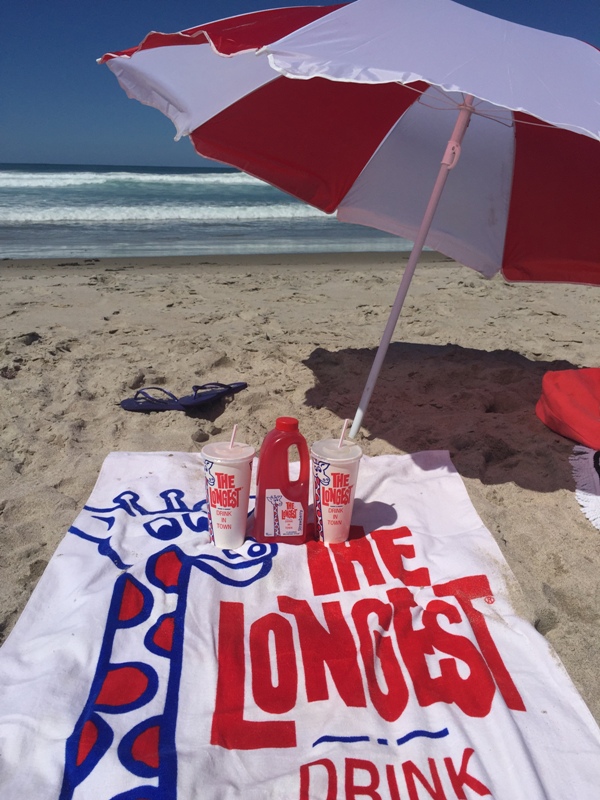 Yes, the wait is over! The Longest Drink in Town flavours can now be purchased at your local supermarket so you can enjoy your favourite milkshake at home.
Summers wouldn't be the same without the friendly giraffe smiling at you while slurping on your delicious milkshake!
Since 1968, this iconic blue and red giraffe has appeared on the side of the cups used by dairies, ice cream parlours and cafes for milkshakes and thickshakes.
The sight of this giraffe brings back memories of walking home from the local pool on a hot summers day, Friday night fish and chips or holidaying at the beach                                                    with the family.  Now you can make NZ's favourite milkshake in your own home!
Available in banana, chocolate, strawberry, lime and caramel, there is a yummy flavour for everyone!
Get your The Longest Drink in Town milkshake flavours from your local supermarket now.
1 litre RRP: $4.99