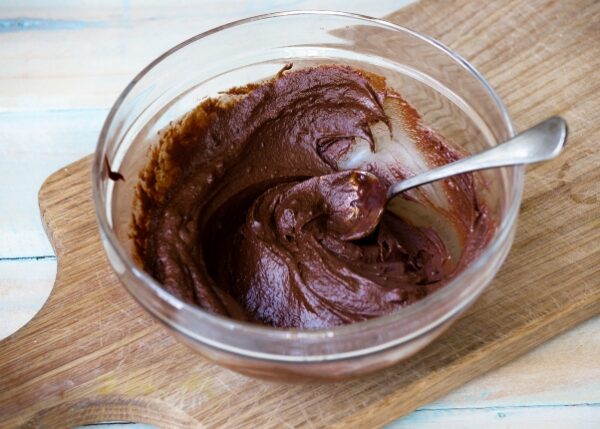 Ingredients
3/4 cup cream

250g dark chocolate, chopped
Method
Once cooled and chilled this ganache is thick enough to ice a cake.
Place the cream in a small saucepan and bring almost to the boil.  Remove from the heat and add the chocolate. Allow to sit for a few minutes before gently stirring until smooth.
Allow to cool and then chill until thick enough to spread over your cake.
This makes enough to generously cover a 23cm round cake.
Any excess ganache can be stored in a sealed container in the fridge for up to 2 weeks.