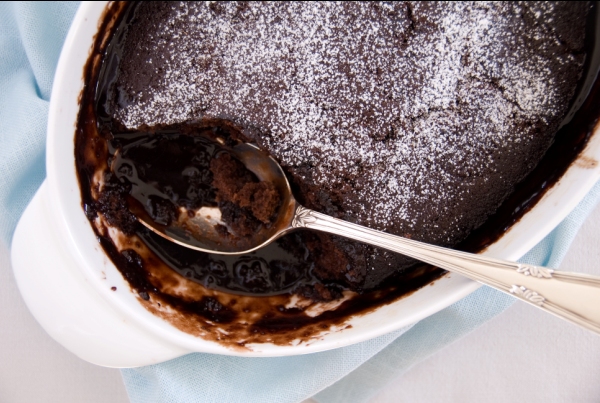 Serves 4-6
Ingredients
1 cup flour
pinch of salt
¼ cup sugar
2 teaspoons baking powder
3 tablespoons cocoa
1 egg
½ cup milk
40g butter, melted
½ teaspoon vanilla essence
¾ cup brown sugar
2 tablespoons cocoa
1 cup boiling water
Method
Preheat oven to 180 C. Mix together sifted flour, salt, sugar, baking powder and
cocoa. Lightly whisk egg and combine with milk, butter and vanilla, gently mix into the dry ingredients. Pour into a greased
baking dish. Sprinkle combined brown sugar and cocoa over the batter and then evenly pour over boiling water. Bake for 40-45 minutes until pudding feels
firm.