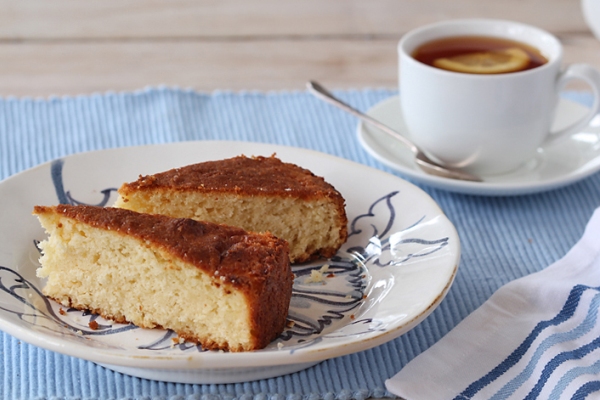 This cake is very simple and one of those cakes that is just good to have around at cup of tea time!
Ingredients
1 cup dessicated coconut
1 cup milk
125 g butter
1 cup sugar
2 eggs
1 teaspoon vanilla essence
1 1/2 cups flour
1 1/2 teaspoons baking powder
Method
Preheat oven to 170 C and grease and line a 22cm round cake tin.
Soak the coconut in the milk.
Beat the butter with sugar until pale and creamy.
Add eggs, one at a time and beat well.  Mix in vanilla.
Add combined flour and baking powder along with coconut.
Pour into the tin and bake for about 40 minutes or until it tests cooked.