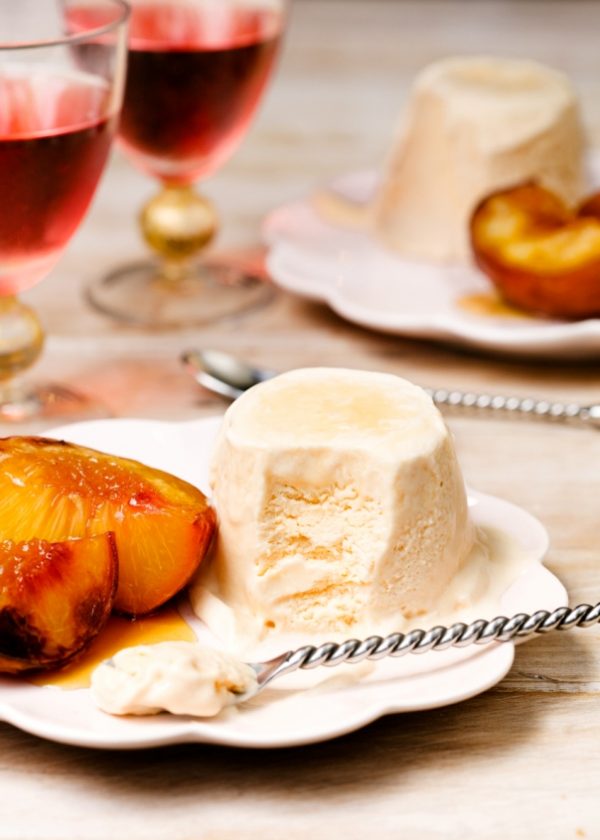 Deliciously sweet and creamy and very easy to make!
Ingredients
4 egg yolks

1/3 cup honey

300ml cream
Method
Grease 5 x 180ml capacity dariolie molds or ramekins with neutral flavoured oil.
Using an electric beater mix egg yolks until pale and creamy, this could take around 10 minutes.  Add the honey and continue to beat until well mixed.
In a separate bowl whisk the cream until soft peaks and then fold into the honey mixture.
Spoon the mixture into the prepared molds and freeze for at least 4 hours.
To serve, run a hot knife around the perimeter of the mold and then invert onto a plate.
Serve with fresh fruit such as grilled peaches.