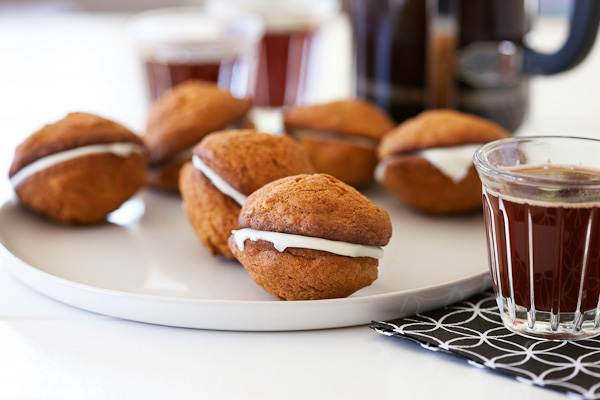 Kindly donated from the recipe book of Mary Glendinning Jardine (started in 1903).
Modified slightly by Helen
Ingredients
250g butter
3/4 cup sugar
2 eggs
1 tablespoon golden syrup
2 cups flour
1 level teaspoon baking soda
1 level teaspoon baking powder
2 teaspoons ground ginger
1 teaspoon cinnamon
icing
1 1/2 cups icing sugar
2 tablespoons butter
2 teaspoons lemon juice
a little boiling water
Yield:
Makes 20 joined kisses
Method
Preheat the oven to 160 C.
Beat butter and sugar until soft and fluffy, add eggs and beat well. Mix in golden syrup along with the dry ingredients and baking soda dissolved in 1/4 cup boiling water.
Place teaspoonfuls of batter on cold lined or greased trays and bake for 15 minutes
Allow to cool on a wire cake rack.
Mix together butter, icing sugar, lemon and enough boiling water to form an icing.
Ice cooled kisses together.