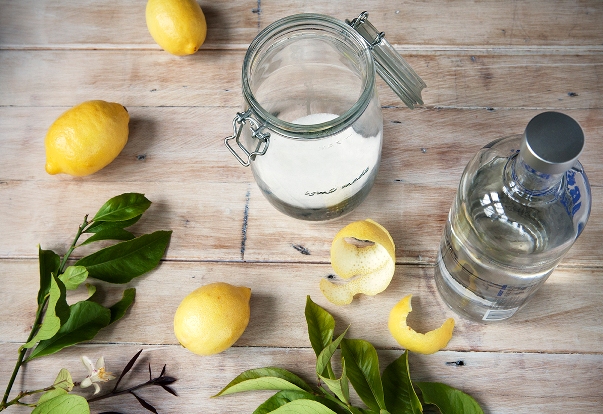 7 lemons*
750ml vodka
2 cups sugar
2 ½ cups water
Method
If using commercial lemons then wash and dry them before using to make sure you get rid of any spray residue.
Carefully peel the lemons, taking care to just get skin and not the white pith.
Place the lemon rind in a 1 litre jar and cover with vodka.  Seal the jar and place in a cool dark spot for about 2 weeks
Make a sugar syrup by dissolving the sugar in the water over a gentle heat.
Strain the vodka, discarding the peel, and mix the vodka with the sugar syrup.
Pour into sterilised bottles.  Seal and chill well before serving.
Limoncello is delicious when it is freezer cold.
Use lemons with thick skins and do not use Meyer lemons. the Meyer is not a true lemon and won't have enough flavour for limoncello.