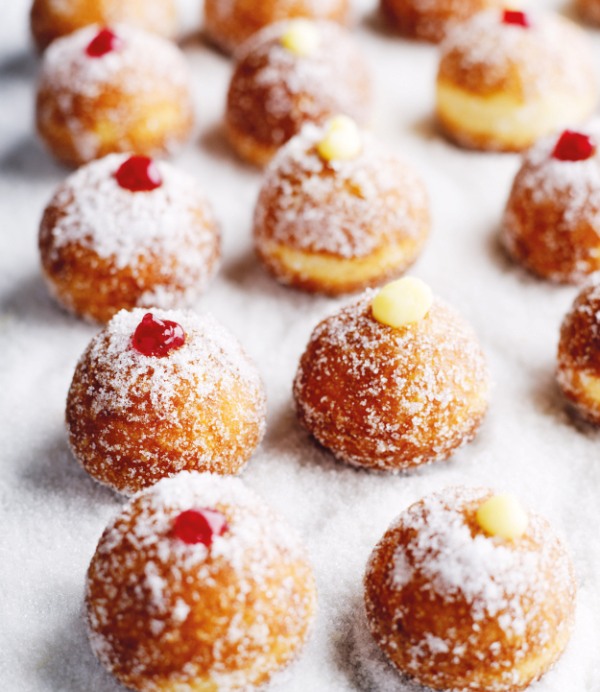 Ingredients
3 egg yolks

45g sugar

20g plain flour

250ml milk

30g sugar

1 vanilla pod, split
Method
Whisk together egg yolks and first measure of sugar until pale. Sift in flour and mix until the mixture is lump-free.
Place milk, second measure of sugar and vanilla pod into a large saucepan and bring to the boil. When milk starts to bubble, remove from the heat and pour about one-third of it into the yolk mixture. Whisk to combine.
Once combined, return mixture to the saucepan and continue to whisk over a medium heat. Be sure to keep stirring to avoid custard burning or sticking to the bottom of the pan. After a few minutes, the custard will start to thicken. Remove from the heat when the custard is at a fairly thick stage. It will continue to thicken as it cools. Pour through a sieve into a prepared container to ensure there are no lumps. Cover with plastic wrap to prevent a skin from forming. Cool and refrigerate until needed.
Reproduced with permission from Baked  by Dean Brettschneider. Published by Penguin Group NZ. RRP $45.00. Copyright © 2013 Marshall Cavendish International (Asia) Pte Ltd.