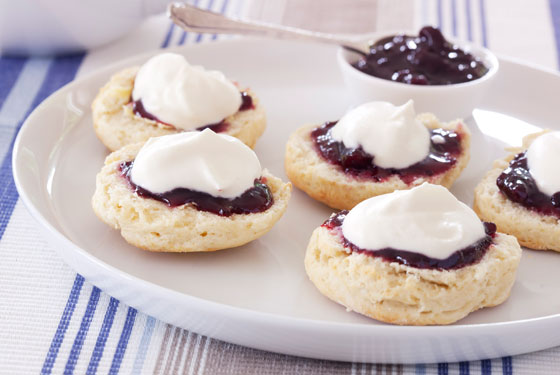 Ingredients
2 cups flour

3 tsp baking powder

35g butter

1/2 cup cream (can use milk)

1/2 cup cold water
Method
Preheat oven to 220 C  Sift flour and baking powder into a bowl and add a pinch of salt. Grate in chilled butter and then rub into the flour.
Make a well in the centre and pour in well chilled cream and water, quickly mix together with a knife.
Tip dough out onto a lightly floured surface and roll into a rectangle.  Cut into 9 pieces and place on a cold baking tray.
Cook for 12-13 minutes.
The secret with good scones is to use cold butter and liquid, don't over mix and get them into the oven quickly.