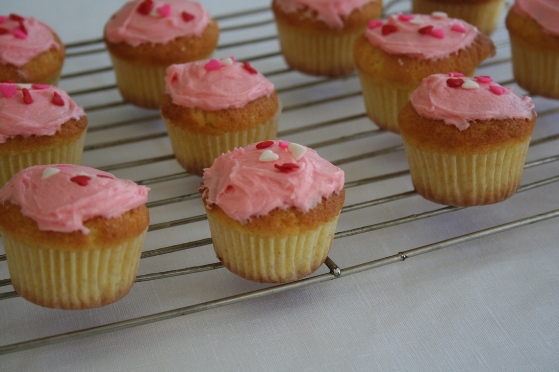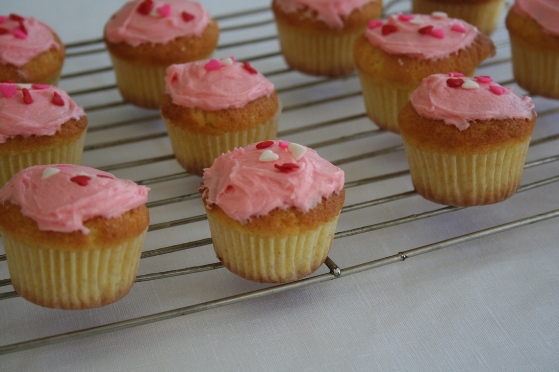 Makes 12.
Ingredients
125 g butter
3/4 cup caster sugar
1 teaspoon pure vanilla extract
2 eggs
1 ½ cups self raising flour
1/2 cup milk
Method
Preheat oven to 180 C.
Beat butter, sugar and vanilla until pale and creamy. Add eggs one at a time beating well after each addition. Stir in flour and milk and mix until smooth.
Place spoonfuls of mixture into 12 pattty pans, bake for 15 minutes.
Allow to cool and then ice with butter frosting.