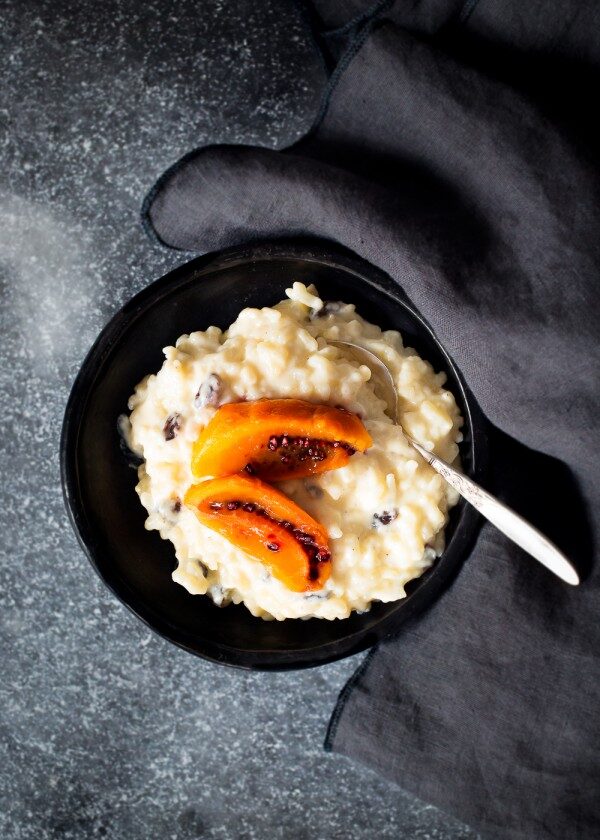 Ingredients
1/2 cup raisins

1/3 cup rum

1/2 cup Arborio rice

3 tablespoons sugar

2 1/2 cups full cream milk

3/4 cup grated white chocolate

1 cup (250ml) cream

1 vanilla pod

grind of fresh cinnamon
Method
Soak raisins in rum for an hour.
Place the rice in a heavy saucepan with sugar, milk,cream and vanilla. Bring to the boil stirring, cook at a gentle boil for 20 minutes until rice is cooked and creamy.
Allow to cool and then stir through rum soaked raisins and chocolate.
Serve with poached fruit.