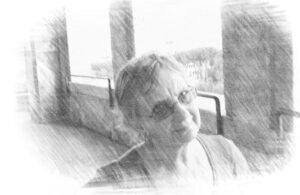 I have a dream. Not in a Martin Luther King inspired way. I have a dream to be able to cook. To reach the giddying heights of a Nigella, to become a mother of the nation in an Alison way, or to have people clamoring to buy my recipe books in a Helen Jackson way. And then I wake up. The realization hits. I am much better at words and dreams, than I am at recipes.
Every now and then however, there is a magical moment. We sit down to eat a meal prepared by she who prefers reading and writing to cooking, ie myself. A forkful is placed in one's mouth and we look at each other in a moment of awe. The other being my adoring guinea pig husband, George. The taste tester who is often too polite to say 'what is this?'
I want to share with you  'Irene's Head Lasagna'. Why head? Because it came henceforth from this head, the one sitting astutely on my shoulders.
Surprisingly I am a dab hand at cheesemaking, feta to be exact. But one batch was determined to test me.  Instead of lovely round solid blocks of feta, I had gloop. Lovely feta, but a gloop. You cannot serve 'gloop' to  guests.  So I pondered. What to do with my gloop, aka Feta.
That is when  'Head Lasagna' was born. Take a large sized dish . Pasta sheets – I use dry because I never know when I intend to make pasta dishes, so dry it is. Heathen I confess.  Frozen spinach – a must have in any freezer. Thaw a 500g bag of spinach, squeezing out any water, and mix in your feta. If said Feta is not a creamy gloop, I would stir in sour cream until it has reached a gloop consistency. Grated pecorino or parmesan – I have a year's supply of pecorino – another tale for another day.  The meat of choice was Pork mince.
More heathen ways to follow. Read on if you dare.  I know I should attempt making my own pasta sauce. I will go down that road one day. But until that day, I sauté a finely chopped onion and garlic, add mince, brown it. Finally add pasta sauce.
That is it. Now to assemble 'Irene's Head Lasagna'.  Pasta in a greased dish, meat sauce topped with a layer of creamy feta spinach, grated cheese, repeat your layers and I finish with a sheet of pasta and finally grated cheese over that.  Ah ha! I hear you say. The Pasta will be a dry upper layer. Not so. Because once the dish is ready for the oven – I pour water in until the top layer is covered.
Note to self… next time place a dish underneath to catch messy spills. I wonder if a cleaner would agree to cleaning my bottom. The bottom of my oven thank you.