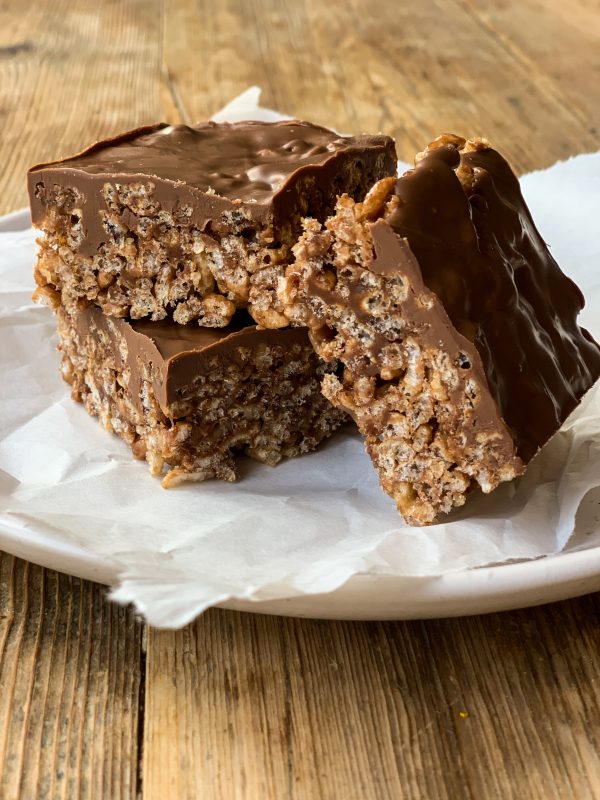 This easy as chocolate slice is popular with kids and adults.  It is great for occasions such as birthday parties.
It is easy to increase the size to suit by working on – 1 moro bar to 1 cup rice bubbles and 30g butter.
Ingredients
4 x 60g

Moro (or Mars) bars, roughly chopped

125g

butter

4 cups

rice bubbles

250g

milk chocolate
Method
Place the Moro bars and butter in a small saucepan, melt over a gentle heat, stirring until smooth.
Place the rice bubbles in a bowl, pour over the warm chocolate mixture and mix well. Press into a lined 32 x 18cm slice tin and refrigerate for 1 hour.
Gently melt the chocolate either in a microwave on reduced heat or in a bowl over a saucepan of simmering water.
Spread the chocolate over the slice, set aside until firm and then cut into pieces.
Store in the fridge in an airtight container.