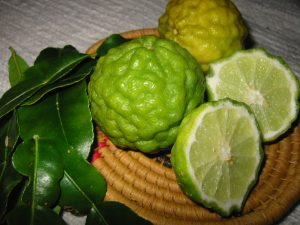 Virgil Evetts
Nothing quite so disagreeable as durian or vote splitting as the great yeast spread debate for this posting. Just a quick and easy meal I threw together the other night and rather enjoyed. I thought you might too.
Normally Thai curries are a lazy weeknight meal for us, but on Saturday night our plans changed suddenly and we found ourselves at home without sufficient time or by that stage inclination to get truly creative in the kitchen. I wanted takeaways, she wanted to eat in, and as usual I lost. Being a dab hand in the kitchen can be a double edged sword sometimes.
So I threw together a Thai red curry, of the fabulously fast [and lazy] ready made paste variety, which thanks to a few minor deviations from my normal routine left us almost dazed with delight. Well it left me dazed with delight anyway. My best beloved takes a rather clinical approach to my cooking  these days [having been subjected to it for over a decade] so is never exactly gushing in her feedback. It's usually 'nice' or 'well…' She declared this one a success, which is high praise indeed.
Thai red curry of chicken, lychee and peas.
1 tablespoon + Thai red curry paste
1 can coconut milk
1 can lychee [including syrup]
1 cup frozen peas
2 breasts skinless free- range chicken
Peanut oil
Fish sauce
2-4 fresh kaffir lime leaves
Cut the chicken into small bite sized pieces. Add a good glug of peanut oil to a wok or deep pan and heat. Add the curry paste and stir for moment until fragrant and starting to melt and splutter.
Add the coconut milk and kaffir lime leaves. Boil on high until the coconut milk splits- the Thais call this 'cracking' the curry. Add the chicken and stir. Add the lychees and ¾ of the syrup. When the chicken is cooked add fish sauce to taste. This is the only source of salt in the dish, so don't be too stingy. Add the peas and simmer until just heated through.  Add more fish sauce or syrup as required. The finished curry should have a good balance of sweet to salty- depending on your personal taste.
 Serve with jasmine rice and roti.
Try it out, see what you think.
 If anyone else has a great Thai curry recipe- please do share, and also as a brief survey- let us know what colour Thai curry you prefer?
Red, green or yellow, orange????