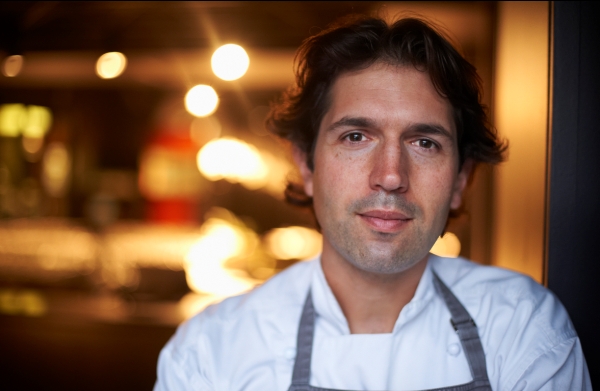 Award-winning talent revealed for Visa Wellington On a Plate's premier event.
A New Zealand-born chef hailed among the Top 20 Rising Stars offering the "planet's most exciting dining experiences" will join his birthplace's best for the second serve of Wellington Fisher & Paykel MasterClass in August.
Tickets for Wellington Fisher & Paykel MasterClass – which runs over the opening weekend of Visa Wellington On a Plate on Saturday 11 & Sunday 12 August – which are due to go on sale via Ticketek today.
Wellington Fisher & Paykel MasterClass Event Manager Melanie Walker says rising international star Ben Shewry will be joined by a line-up of New Zealand's most successful and well-loved chefs, covering off a variety of culinary styles and disciplines.
Born and raised in North Taranaki, Shewry apprenticed at Wellington's Roxburgh Bistro under Mark Limacher, before making his way across the ditch where he now heads the kitchen at Attica, one of Australia's most acclaimed restaurants.
Recently hailed Victoria's Restaurant of the Year for the second time at The Age Good Food Guide Awards, Attica has twice made Restaurant magazine's list of the world's top 100 places to dine and was voted 53rd Best Restaurant in the World in the San Pellegrino World's Best Restaurants List last year. In listing Attica on its Top 20 Rising Food Stars in 2009, Food and Wine magazine described Shewry as "both high-tech and primal" due to his combination of molecular techniques and fondness for foraging.
"Ben Shewry is widely regarded in culinary circles as Australia's most promising young talent – he's definitely one to watch …and to ensure our friends across the ditch are kindly reminded on occasion where he comes from of course," Ms Walker says.
Shewry will be joined by a multiple award-winning line-up, including Christchurch restaurateur Jonny Schwass, former Metro Audi Restaurant Award and Cuisine NZ Restaurant of the Year supreme award-winner Michael Meredith, Cervena international ambassador Graham Brown, Masterchef New Zealand 2011 winner Nadia Lim and Wellington favourites Shaun Clouston, Ruth Pretty and Rex Morgan.
"Wellington Fisher & Paykel MasterClass 2012 is the ultimate Visa Wellington On a Plate experience for epicureans. We're absolutely delighted with this year's line-up, which has a fantastic mix of talent to suit a range of tastes," Ms Walker says.
WHAT Wellington Fisher & Paykel MasterClass
WHERE Renouf Foyer, Michael Fowler Centre, Positively Wellington Venues, Wellington
WHEN Saturday 11 & Sunday 12 August, 9am-4.30pm
COST 1 Day Pass $220 per person | 2 Day Pass $399 per person*
BOOKINGS 0800 TICKETEK (84253836) or 04 384 3840 from a mobile
For further information email [email protected]
* Tickets include chef demonstrations, coffee on arrival, morning and afternoon tea, an artisan lunch showcasing some of the best Wellington regional ingredients and wines, recipe book and a goodie bag.