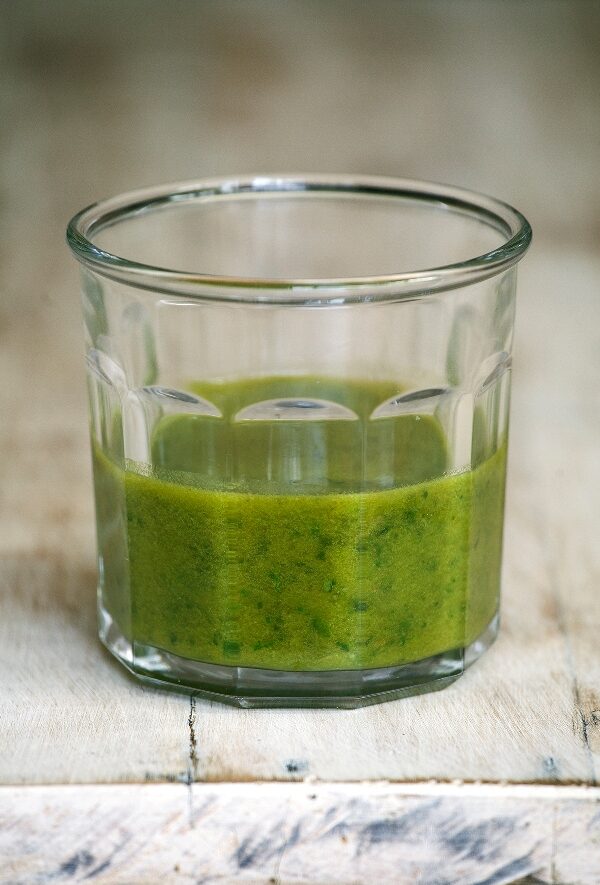 Ingredients
2 cups

basil leaves

1

clove garlic

3/4 cup

olive oil

1/4 cup

white wine vinegar

sea salt

pinch of sugar
Method
Place basil and garlic in a blender and pulse until finely chopped. With the motor running pour in vinegar and then very slow drizzle in oil until the dressing is thick and creamy.
Season to taste with salt and a pinch of sugar.
Store in a sealed jar in the fridge.