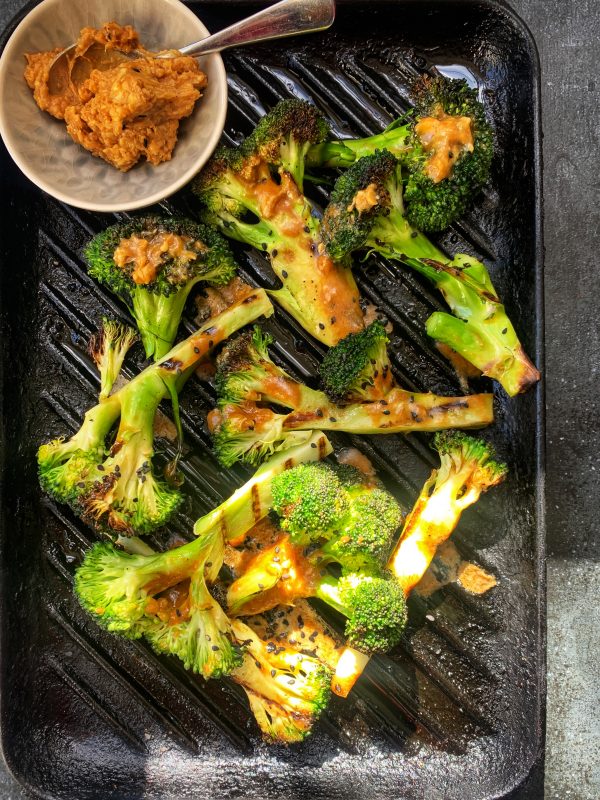 Make sure you cater generously with the broccoli, my family of 5 would happily devour 2 heads of this broccoli in a sitting.
Extra tahini butter can be stored in the fridge, dollop onto grilled meats and other vegetables.
Ingredients
1-2 heads

broccoli, stem trimmed to remove tough fibres and then cut lengthwise into long stems

olive oil

75g

butter, at room temperature

2

tablespoons tahini

1 tablespoon

tamari soy sauce

1 tablespoon

lemon juice

1

clove garlic

black or white sesame seeds
Method
Heat a griddle pan, frying pan or barbecue hot plate and cook the broccoli with a film of oil over a high heat until slightly coloured and just tender.
At the same time place the remaining ingredients (not sesame seeds) into a small blender and process until smooth.
Serve the broccoli with dollops of tahini butter and scatter with sesame seeds.