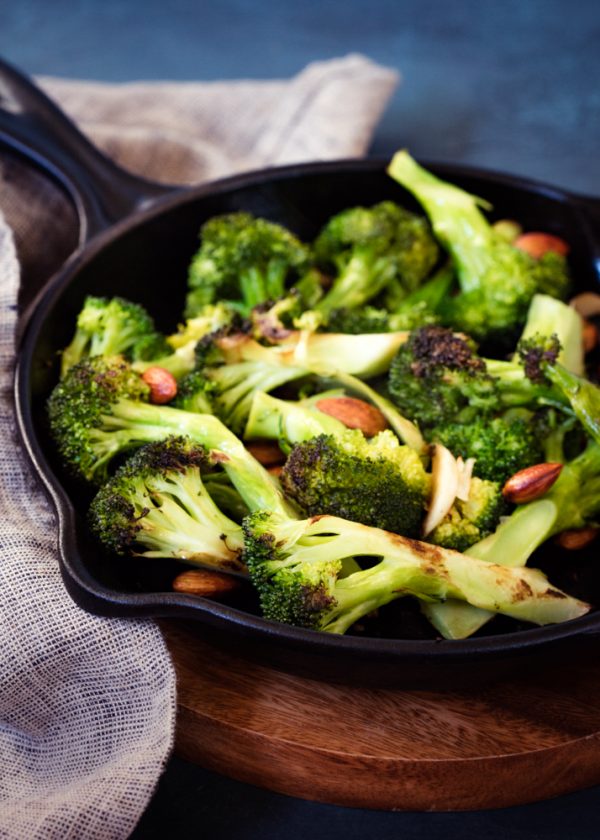 This is the most delicious way to eat broccoli, just make sure you cook plenty as it is sure to be eaten!
Ingredients
1

large head broccoli

3 tablespoons

olive oil

1/3 cup

almonds

2 cloves

garlic, sliced

salt and freshly ground black pepper
Method
Cut the bottom 2-3cm off the base of the broccoli stem and discard.
Cut it lengthways into long florets.
Heat 2 tablespoons of oil in a frying pan, add the broccoli and cook over a medium – high heat for 2 minutes.
Add 1/2 cup of water to the pan and allow to bubbled and evaporate.
Add the almonds and garlic along with a little more oil as needed.
Cook, tossing until the nuts are toasted.
Season with salt and pepper and serve.