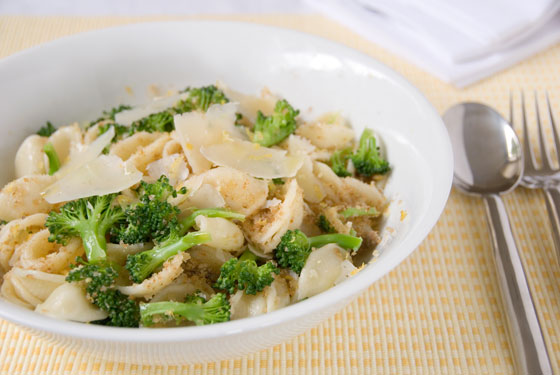 Virgil Evetts
To the average consumer there's nothing very sexy about brassicas. Oh sure, we go through the motions with broccoli and cauliflower and even the odd cabbage from time to time, but they're  usually approached  with grim determination rather than drooling anticipation.  The trouble is,  I think, many of us are still haunted by the cabbagey legacies of our recent ancestors – grossly abused horrors, cooked to the edge of complete cellular collapse, offering a mildly farty flavour and gloomy, murky hues. Dire stuff indeed.
As something of an exception to the rule,  I was mostly spared this trauma. Raised by a chef, don't you know, so I was rather spoiled in the cabbage department and never developed the usual associated hang-ups. I'm all about the brassicas, me. In one form or another, they features in my winter cooking on an almost nightly basis. And far from being the 'grin and bear it' medicinal portion of the meal, they are often  the savoured  and fought over highlight.
Carefully cooked – or not cooked at all – cabbages, cauliflower and broccoli offer deep, meaty flavours, sugary sweetness and outstanding texture. Their long history with our species means they fit snugly into just about every cuisine. As far as I'm concerned it's a purely incidental fringe benefit that they're all so god-damn good for you. They could be made from lard for all I care.
The following are my five favourite brassicas, along with some ideas to hopefully reboot your attitude
Savoy Cabbage
The crinkly leafed king of European cabbages, the Savoy has a nutty, sweet flavour with a subtle background note of mustard. The leaves are thin and crisp, making them a great choice for salads and coleslaw, but an even better choice for the pan.
-Fold shredded Savoy and crisped pancetta or streaky bacon into a plain risotto, along with plenty of butter and a little nutmeg.
-After roasting a joint of (free-range) pork, briefly sauté shredded Savoy and thinly sliced peeled apples in the meat juices.
-Sauté shredded Savoy in butter until wilted. Stir in whole-grain mustard and fresh cream. Season and serve with creamy mashed potatoes and good, meaty sausages.
Chinese cabbage (wang nga tsae or Napa cabbage)
This fat cigar-shaped cabbage is available from most supermarkets, and has been a fairly common addition to the backyard vegetable patch for many years.  It is the most tender and delicately flavoured of all cabbages (almost like a cross between a cabbage and a lettuce), and as such is the best choice for salads, lightly steaming and blanching in stock. 
-Remove the hairy outer leaves and roughly chop a whole Chinese cabbage. Toss with sea salt and serve with plenty of good quality mayonnaise (the Japanese Kewpie brand is worth seeking out).  Doesn't sound like much, but trust me – this is unnaturally good and goes down a treat with a pre-dinner drink.
-Blanch  shredded Chinese cabbage for 2 minutes in boiling chicken stock flavoured with Chinese 5 spice, dark soy sauce and sesame oil. Great with Hainanese Chicken rice and Chinese meat dishes.
Broccoli/ Brocollini etc
The broccoli clan has diversified almost beyond recognition in recent years, with several different colours and forms now widely available. Although I certainly have my favourites among their ranks (purple-flowering broccoli is quite magnificent), the various brocollii can for most part be addressed as a whole. I have much nostalgic affection for broccoli. It was my favourite vegetable as child – especially the lovely meaty stems, peeled, steamed and lavishly robed with hollandaise. Gosh.
-Steam florets until tender and combine with chicken stock, cream and plenty of blue cheese in food processor to make a quick and fiendishly good soup. Not for the faint hearted, in any sense of the phrase.
-Combine with pasta, garlic, chilli and nuts in the classic Italian style-  try these two variants below…
Orecchiette with Broccoli (pictured above)
Cauliflower
My paternal grandfather had an inordinate fondness for boiling the life and soul out of vegetables. He routinely achieved that miracle of the stove-top: pink cauliflower; that is, cauliflower that has been boiled for so long that it changes colour by way of molecular breakdown.  And my, how it stank. Thanks to Poppa's efforts I'm uneasy around plain steamed cauliflower so nowadays do anything else but…
When making cauliflower cheese cut cauliflower into small bite-sized pieces.  Add white wine, Dijon mustard and plenty of garlic to the cheese béchamel .  Top with sourdough breadcrumbs, a little butter and bake until golden.
-Cut par-cooked cauliflower into large florets. Toss with plenty of sea salt, white pepper, roughly crumbled feta and olive oil. Bake in a hot oven until golden and crispy. Serve with roasted lamb lamb, chicken or duck..
-Alternatively, blend the above roast cauliflower with sour cream and a little more olive oil in food processor until smooth. Serve as dip with pita, toasted ciabatta etc
Red Cabbage
This vegetable, with its indelible hue and fruit-like inflection, has a natural and timeless affinity for vinegar. The Foodlovers recipe for braised red cabbage with apples is a retooled version of a well-loved kiwi classic. It's one of the few cabbage dishes tolerated by children too. Well, some of them.
-To make an 'instant' sauerkraut (leave me alone purists, I can if I want to), shred an entire red cabbage and generously toss with salt. Press down under a weighted plate and leave osmosis to do its thing for 30 minutes. Squeeze and drain. Dress with plenty – and I mean plenty – of rice vinegar * and sugar to taste. Leave for 20 minutes.  Serve with rich, fatty meats.  Also very good with homemade hotdogs. *Rice vinegar lacks the pucker-educing harshness of many of its counterparts
You may wonder why I have all but ignored the untold ranks of Asian brassicas here – the Bok Choys, Choy Sum et al. While I'm a big fan of this group, I don't usually treat them as winter fare. Their generally lighter, greener flavours are far better placed in spring and summer cooking. But that's just me and I know hundreds of millions of Chinese cooks may beg to differ
I've avoided the brassica root crops too, because for the most part I just don't like them. Swedes make excellent stock feed and I'm happy to leave them as such.
And the less said about Brussels sprouts the better…