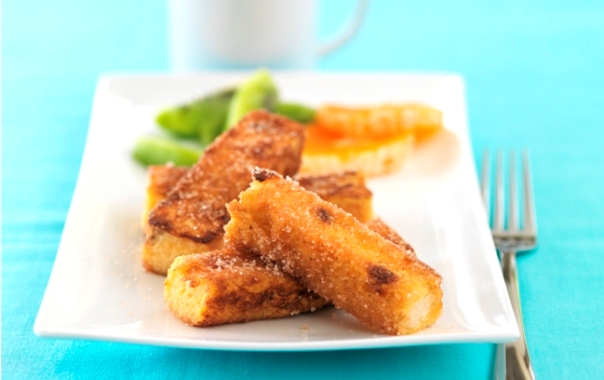 Ingredients
1 loaf Golden Apricot and Honey Scone Toast

1 ½ cups milk

3 eggs

¼ cup white sugar

1 tablespoon cinnamon

50g butter
Method
Remove crusts from the scone loaf and discard the crusts.
Cut each slice of bread into 3 fingers.
Whisk together milk and eggs and pour into a shallow dish.
Mix sugar and cinnamon in a separate shallow dish or plate.
Melt a little butter in a frying pan over a medium heat. Briefly sit the fingers in the egg mixture until they have absorbed liquid.
Cook in batches until golden on each side.
Remove from the pan and turn in the cinnamon sugar mixture.
Serve warm but they are still nice at room temperature.