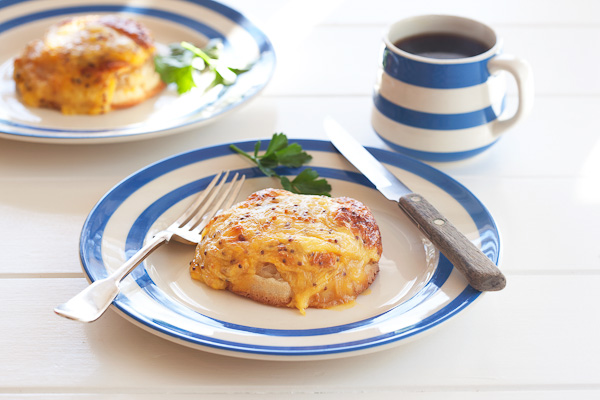 Ingredients
1 size 7 egg

1 1/2 cups grated tasty cheddar cheese

1 tablespoon seed mustard

salt and freshly ground black pepper

2-3 slices ham

4 Golden Crumpets
Method
Preheat the oven grill.
Whisk the egg and mix in the cheese, mustard, salt and pepper.
Toast crumpets in the toaster and then place on an oven tray.
Cover each crumpet with ham and then top with the cheesey topping.
Place under the grill until the cheese is completely melted and the topping is golden and bubbling.
Serve hot.