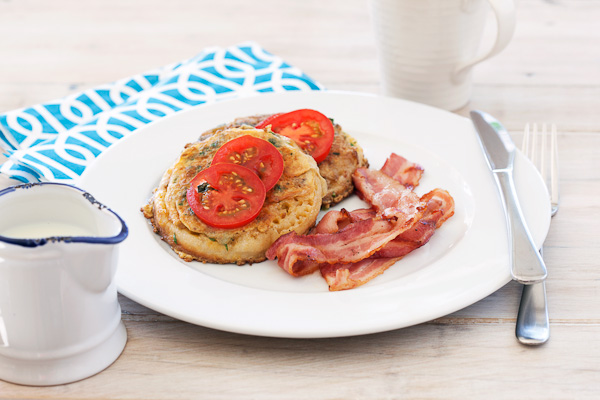 Ingredients
2

eggs

salt and freshly ground black pepper

1 tablespoon chopped parsley

2 Golden Crumpets

1 tablespoon butter
Method
Whisk eggs in a bowl, season with salt and pepper and mix in parsley.
Dip crumpets into the egg mixture, allowing time for the crumpets to absorb the egg.
Melt butter in a frying pan over a medium heat and once sizzling cook crumpets on both sides until egg is cooked and crumpets are golden.
Serve with bacon, tomato etc…