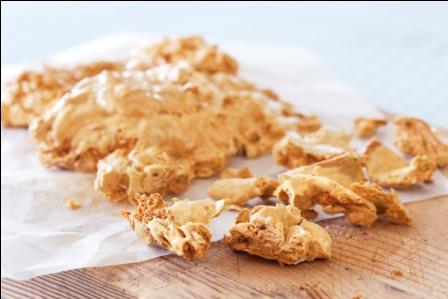 Ingredients
5

tablespoons sugar

3

tablespoons golden syrup

1

level teaspoon baking soda
Method
Place sugar and golden syrup in a saucepan. Melt over a low heat stirring until sugar has dissolved.  Boil for 5-7 minutes, stirring occasionally until a deep golden colour.  Take care not to let mixture burn.
Remove from heat and add baking soda stirring in quickly.
Pour into a buttered dish. Leave until cool and break into small size pieces.