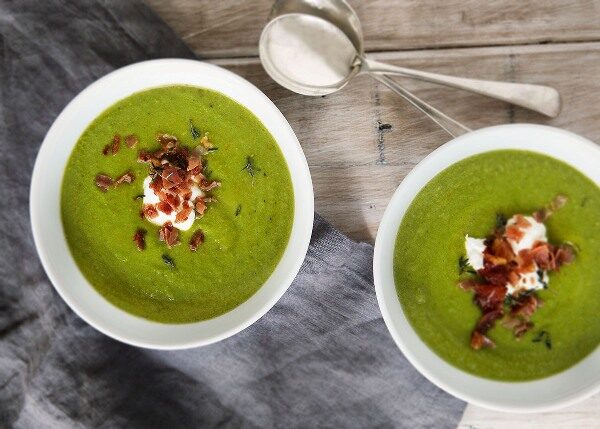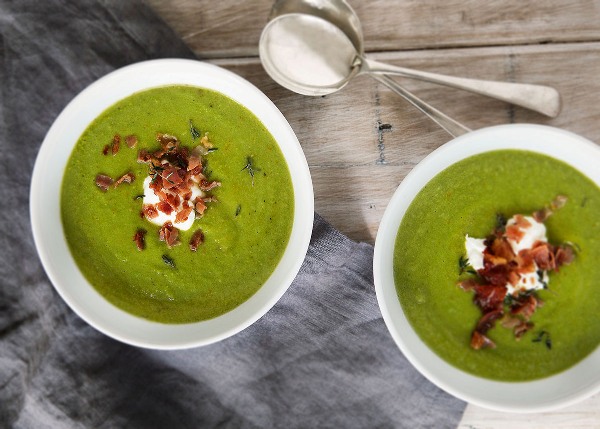 By
Ingredients
1

onion, finely chopped

2 cloves

garlic, finely chopped

1

stalk celery, finely sliced

750ml chicken stock

450g

fresh or frozen peas

4-5 slices prosciutto or bacon

100ml sour cream

a few thyme leaves
Method
Heat a film of oil in a large saucepan and gently cook the onion, garlic and celery until tender.  Add the chicken stock and simmer for about 30 minutes before adding the peas, cook for a further 15 minutes and then puree until smooth.
Return the soup to the saucepan and gently heat.  Season to taste.
While the soup is heating, pan fry prosciutto until crisp and then chop into small pieces.
Serve the soup with a dollop of sour cream, a generous sprinkle of prosciutto and a few thyme leaves.