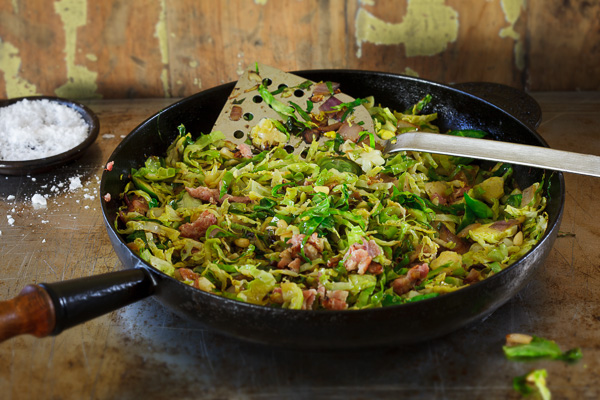 Ingredients
4 rashers streeaky bacon

1 red onion, finely chopped

2 cloves garliic, chopped

500g brussels sprouts, shredded

1/4 cup pinenuts, toasted (or almonds)
Method
Heat a large frying pan and cook bacon in a little oil until crisp.  Add onion and garlic and continue to cook for 5 minutes until onion starts to soften.
Place the Brussels sprouts in the pan with a generous knob of butter and season with sat and freshly ground black pepper.  Cook stirring over a medium - high heat for 5 minutes until Brussels sprouts are lightly cooked.
Serve as a side dish.