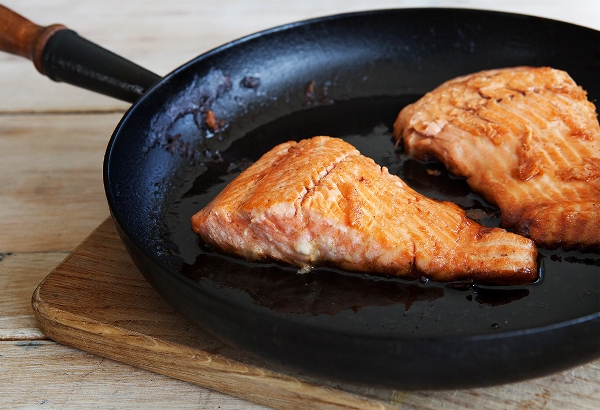 Serves 4.
Ingredients
650g fresh salmon, sliced into 4 pieces
1/4 cup mirin
1/4 cup soy sauce
1/4 cup sugar
1 teaspoon finely grated fresh ginger
2 teaspoons sesame oil
Method
Preheat oven to 180 C.
Mix together the mirin, soy sauce, sugar,  ginger and sesame oil.
Cook the salmon in a hot frying pan with a film of oil for 2 minutes each side.
Pour over the sauce ingredients and allow to bubble around the salmon.
Remove from the heat and serve with rice/noodles and salad or vegetables.