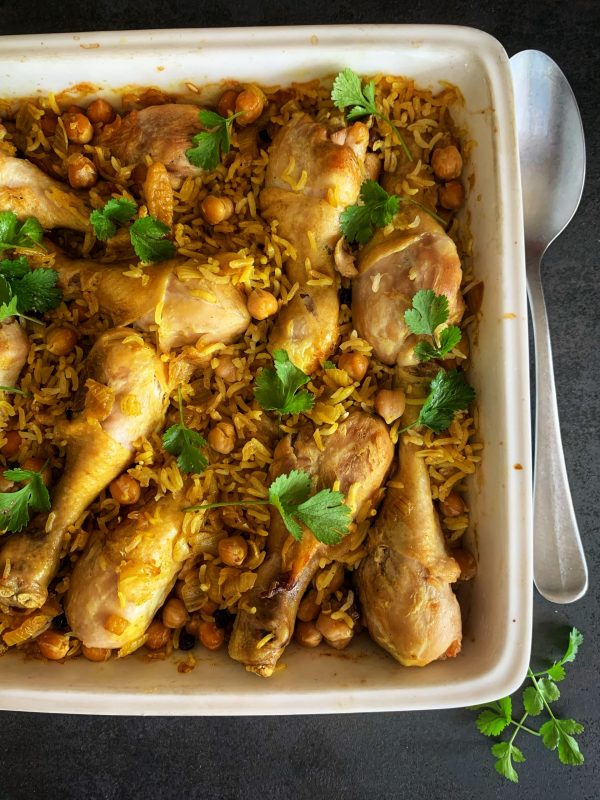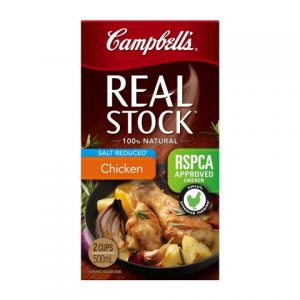 Who else likes recipes that involve hardly any dishes to wash?
While I could say that the teens are doing them, it inevitably ends up in a squabble so the
less mess the less time for arguments.
This
This chicken rice bake from Campbells Real Stock is family friendly and full of flavour.
Prep time: 15 minutes
Ingredients
2 tablespoons olive oil

1.2kg chicken drumsticks (8-10 pieces)

1 onion, finely chopped

1 teaspoon ground turmeric

1 teaspoon ground cumin

2 cups (500ml) Campbells™ Salt-Reduced Real Chicken Stock

¾ cup Basmati rice, well rinsed

400g can chickpeas, drained and rinsed

¼ cup currants

small handful coriander leaves for garnish
Method
Preheat the oven to 220°C (200°C fan-forced).
Heat the oil in a large frying pan over a medium to high heat.
Add the chicken and cook, turning until browned all over. Transfer to a large ovenproof dish (35cm x 25cm).
Cook in the oven for 15 minutes.
Meanwhile, heat the same frying pan over a medium heat.
Add the onion and cook, stirring occasionally, for 5-10 minutes, until tender.
Add the spices and stir over the heat for 1 minute.
Add the stock and bring to the boil, remove the pan from the heat.
Sprinkle the rice evenly around the chicken in the dish. Brushing off any grains that settle on top of the chicken.
Add the hot stock mixture, chickpeas and currants. Cover tightly with foil.
Return the dish to the oven and cook for about 20 to 25 minutes, or until the rice is tender
and the chicken cooked through.
Sprinkle with coriander and serve with steamed greens or a simple salad.