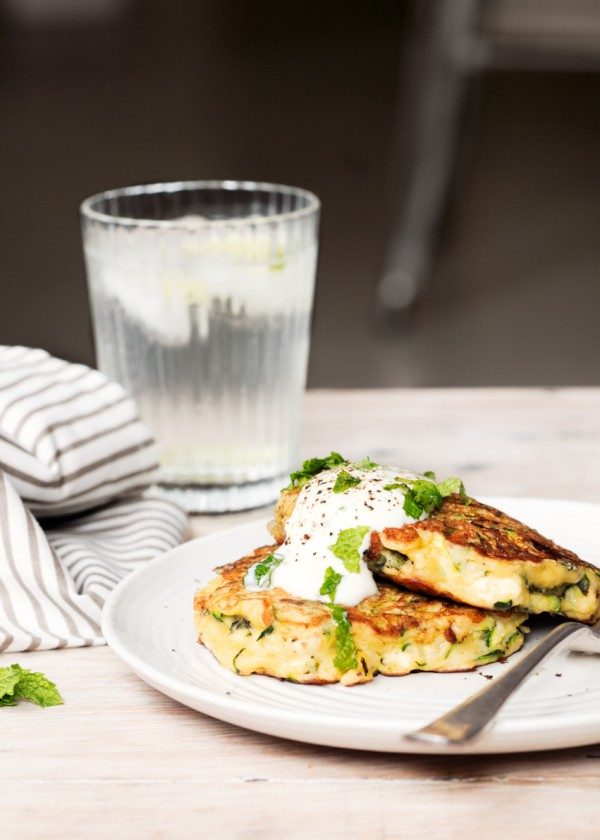 Ingredients
4-5 medium courgettes

1/2 cup flour

1/4 cup chopped mint

100 g feta, crumbled

2 eggs, lightly whisked

freshly ground black pepper
Method
I love these drizzled with a sauce of natural yoghurt,sea salt, chopped garlic and mint.
Grate courgettes and place in a colander, sprinkle with 1/2 teaspoon sea salt and leave to drain for 30 minutes.
Press courgettes to remove any excess liquid and place in a bowl along with mint, crumbled feta and flour. Make a well in the centre and add eggs, mix until combined. Season to taste with freshly ground black pepper.
Heat a film of oil in a frying pan over a medium heat, place spoonfuls of batter into the pan and cook fritters until golden on both sides. Remove from the pan and drain on paper towels.
Serve warm.