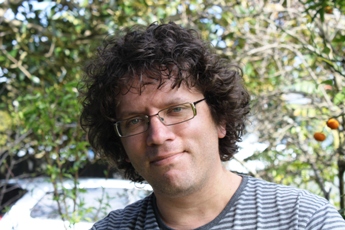 Virgil Evetts
The other day I was in a health food store. It doesn't't happen often, as I find the notion of such places redundant and vaguely irritating. I can make healthy food from pretty much anything, bought pretty much anywhere, so can't really see the point. Anyway, as I was waiting at the checkout in said den of superfluity, I overheard a beautifully moronic conversation between the cashier and a similarly home-spun customer. The pair were locked in a ludicrous duel of dietary intolerance- oneupmanship. Eventually, to my barely concealed delight, the customer knocked her sparring partner out the water with the claim that she'd acquired a serious digestive disorder from sulphites in vinegar. She'd decided!
For this to be even remotely possible she'd need to be throwing back liters of vinegar a day, which would cause far bigger problems than a bit of a tummy upset. Like renal failure and death.
I despair, I really do. Once upon a time, people relied on anaphylaxis or medical opinion to identify allergies and digestive complaints, and accepted such diagnoses with due glumness. Today, gleeful self-diagnosis seems to be something of a national pastime.
Next time someone tells you they're lactose or gluten intolerant, ask them how they know. Chances are, they just decided. Chances are they're wrong too.  Yes, there are plenty of people with genuine food allergies and intolerances knocking around the place, but the figures for clinically diagnosed cases are well below those for people who believe they are afflicted. It speaks volumes that such studies have even been carried out.
To clarify, having a food allergy means your immune system has decided that elements in certain foods are toxic, meaning all hell breaks loose when they enter your system. Anything from a bit of a rash to a bit of massive cardiac arrest is on the cards. Intolerance, on the other hand, is when your body cannot process or bear the presence certain foods for physiological reasons. The latter is usually not fatal, just often very unpleasant. Neither of these conditions are remotely desirable, nor are they the sort of things you can categorically self-diagnose. If you do so and happen to be right, great, but what if you're wrong? What if the cause of your discomfort is something else, something much worse? That's assuming you actually have any discomfort. I might just be a terrible, monstrous cynic, but I suspect there are more than a few people out there who perceive a certain caché in such conditions, and enjoy the attention their fussing attracts. Never mind that such attention is mostly derision.
If you're feeling poorly and don't know why, go see a doctor. Why commit yourself to the misery of a controlled diet for the sake of a hunch? And when the only explanation left in your overused arsenal of self-pity is vinegar poisoning, it's probably time to pull yourself together. Too harsh?