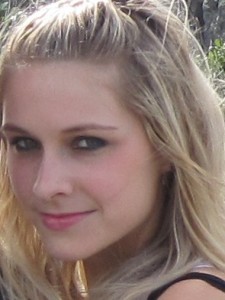 Samantha
The other day I overheard two women discussing the increasing number of people with special dietary requirements.
One woman was certain it was all down to fad dieting while the other pushed her view that many modern-day people need to be on special diets for health reasons.
The first woman argued that couldn't be true because in her grandmother's day hardly anyone had food intolerances – everyone could and would have to eat everything that was put on the plate in front of them.
That got me thinking: why is it that there are so many different special dietary requirements nowadays?
Has there been a dramatic increase in the number of people who have food intolerances? Or is it simply that problems with food used to go undiagnosed?
When I was at primary school in the 90's, I don't remember any other children having dietary restrictions. Now, however, step foot into almost any primary school and you'd find a good percentage of children who have dietary requirements for health reasons.
The Year 5 class might have two children with coeliacs disease while a child in Year 1 avoids lactose products like the plague. It isn't uncommon to hear about the entire Year 3 class who makes sure no one brings any nut products into the classroom because of one child's severe allergy.
The Australasian Society of Clinical Immunology and Allergy found the number of people with food allergies was rising dramatically.
In fact, from 1994 to 2005 there was a 550% increase in the rate of hospital admissions in Australia alone for food-related anaphylactic for children under five. That's a huge increase in just eleven years and I can't help but wonder why the number of people dealing with food intolerances continues to rise.
My childhood years were free of dietary requirements, yet by the time I hit university, people's eyes would bulge at the list of food I had to avoid. So why is it that one hundred years ago, problems with food weren't so widespread?
I believe one of the main reasons is that the world was a very different place back then. Our grandparent's and great-grandparents didn't live in a 'now' society.
The idea of 'fast' and 'convenient' food was almost non-existent. Food wasn't processed. It wasn't bought in packets and wasn't something you 'zapped in the microwave for two minutes.' If you didn't grow it yourself, food was regularly bought fresh from local markets, meals were cooked from scratch, and while they may not have been as fancy as we'd find today, they didn't seem to upset the stomachs of our ancestors!
There is no denying there are a huge amount of processed foods available to buy now and I wonder if these processed foods are the culprit behind the widespread increase in food intolerances and allergies.
Then again, the world of medicine has advanced in the last century. We now have vaccinations and cures for illnesses that hadn't even been identified at the turn of the 20th century.
Could it be that people have always been struggling with food intolerances, yet their symptoms have been passed off as something else?
In saying that, 100 years ago, being gluten or lactose intolerant wouldn't have been such a big deal. There wasn't a great amount of gluten or lactose in regular diets.
Now, however, most products you'll find at the supermarket have all sorts of preservatives, flavours and thickeners added to it to increase its convenience and longevity.
Perhaps the answer is to go back to basics. Maybe we all need to take a leaf out of grandma's book and join the slow food resurgence.
It seems both the two women I overheard had valid points. While it is true the number of people with special dietary requirements for health reasons has increased, perhaps the other woman was also stating a true fact when she stated there was some fad dieting at play.
However, this fad diet is perhaps not 'fad dieting' in the traditional sense of the word, but in the fact that more people are realising the health benefits that come with avoiding overly processed, packaged foods and instead choosing to eat food that must be prepared from scratch.
What do you think? Is there something to be said to joining the slow food movement? After all, it can't hurt to try… you may even find a new lease on life!