I have  a food processor and a blender, both are permanent fixtures on my bench although if one was to be relegated to a cupboard it would be the food processor.  Not because I don't use it but with smoothie obsessed children our blender is used daily.
While both machines are similar and have a degree of overlap they do have some quite different functional abilities and I would be pushed to pick one over the other in terms of usefulness.
What about you, do you own one or both and do you have a favourite?
A blender's main function is to puree or mix soft foods and liquids, whereas a food processor is designed to finely chop and also using the extra attachments to shred, grate and slice.
I have heard others say that they find their food processor essential for making pizza dough and also tortilla dough – has anyone else tried this?
I leave that task to my cake mixer with dough hook.
For anything that has a substantial liquid component I use a blender as opposed to the food processor.  Has anyone else noticed how quickly the liquid in a food processor leaks out even though it didn't look that high in the first place?
10 uses for a food processor
1. Finely chopping large quantities of vegetables
2.  Making coleslaw using the shredding and grating attachments
3.  Making pesto, hummus and salsa
4.  Using the pulse mechanism to make short pastry.
5. Making bread crumbs
6.  Pulsing praline into small pieces (if you have a strong machine).
7. Turning biscuits into crumbs.
8. Grating large quantities of cheese.
9. Finely chopping nuts (think macarons)
10.Making peanut butter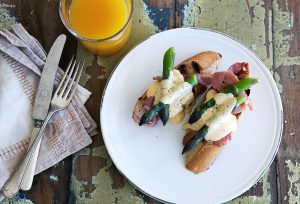 10 uses for a blender
A blender is idea for converting soft food into a smooth liquid.
Blenders need liquid to work at their best so leave the dryer chunkier mixtures to your food processor.
1. Smoothies
2. Emuslified sauces such as mayonnaise, hollandaise and aioli.  While these can also be done in a food processor, unless you have a very small food processor bowl you will find it is easier to make domestic quantities in a blender.
3. Pureeing soups
4.Vegetable purees such as cauliflower.
5. Make slushy drinks and frozen cocktails such as margaritas
6. Crush ice (make sure your blender is up to it though).
7. Making smooth dips.
8. Blending custard type tart fillings
9.  Removing lumps from gravy
10. Making pancake batter
Some of our favourite smoothie combinations are
Banana, maple syrup, yoghurt and milk (best with frozen bananas due to chill and texture)
Frozen berries, banana, vanilla and milk
Chocolate syrup, banana, ice cream, milk
Mango, yoghurt, coconut milk
Banana, rolled oats, LSA, yoghurt, vanilla and milk (great for breakfast)
Peanut butter, chocolate syrup, ice cream, milk (think peanut butter cups)
Peach, raspberry, yoghurt, apple juice and ice (use canned peaches)
Blueberries, ice cream, milk and vanilla
Banana, coconut milk, coconut, vanilla ice cream and pineapple juice
What are some of your best smoothie mixes?
For those that have wanted a blender but don't have one or need an upgrade we happen to have 2 of these top notch  Breville Kinetix Control Blenders to give away.
These are model: BBL605BS and the colour is black sesame.
Recommended retail is $349.95 each!