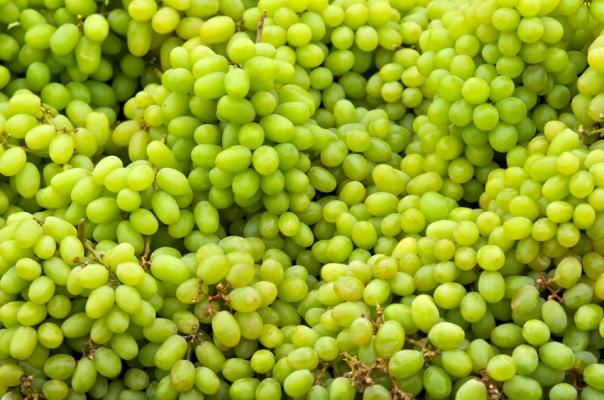 Verjuice or verjus if you like, has loads of uses in the kitchen and it really is a case of the more you use it the more you will.
The juice of unripe grapes, verjuice is produced on a small scale in many wine making regions. Verjuice brings out flavours, it has similarities to lemon juice and has the acidity of vinegar although it doesn't have the harshness.  Verjuice is an unfermented fresh juice and thus needs to be refrigerated after opening.
Australian cook Maggie Beer was the first in the world to bottle verjuice commercially which has led to a string of wineries following her lead including thevineco in Hawkes Bay.
1. Try making refreshing verjuice spritzers by mixing one third verjuice with two thirds well chilled soda, garnish with lime wedges and fresh mint leaves. You can also add a splash of verjuice to vodka and soda.
2. Another way to drink verjuice is by adding a splash to black tea, it is more gentle than lemon.
3. Butter sauce with verjuice is delicious, finely chop a couple of shallots and simmer with 1/2 cup of verjuice in a small saucepan until reduced by half, drop in cubes of 100g chilled diced butter, a little at a time, whisking until you have a smooth sauce.  Finely chopped chives can be added to this as well.
This sauce is great with pan fried fish, scallops or crayfish.
4. Deglazing pans with verjuice can make a lovely jus to then serve alongside.  This is great with red meat, poultry, fish and veal.
After roasting a chicken pour off fat and then add about 1 cup of verjuice to the roasting dish and allow to bubble and reduce, using a spoon to gather up residue from the pan.  You can add a knob of butter to this to give a richness and sheen to the sauce.
5.  When removing a pan of roasted beetroot from the oven, slosh over some verjuice and allow it to bubble around the beetroot and reduce to a syrup.
6. Caramel sauce made with verjuice is delicious with poached pears etc… Melt 50g of butter and 2 tablespoons of brown sugar, allow to bubble for a few minutes until brown and sticky before adding 100ml of cream and 100ml of verjuice.  Cook until you have a smooth caramel sauce.
7. Fruit can also be poached in verjuice, either alone or with the addition of a cinnamon quill, orange rind and sugar if you like.
8. Verjuice is a mild acidulant so while it is lovely in dressing it is much less acidic than vinegar or lemon juice so use more verjuice than you would vinegar to oil.  Walnut oil with verjuice is particularly good.  Use 1/4 cup walnut oil, 1/4 cup verjuice and Dijon mustard to taste.
9. Walnut and Almond Pesto is delicious with chicken and is made with a good slosh of verjuice.
10. Add a tablespoon of verjuice to water when poaching eggs.
How do you use verjuice?